McStreamy.com – Special DOJ Counsel Robert Mueller [pic] said in a public statement today, May 29, 2019, that his 448 page report of the 2 year Mueller Report findings speaks for itself. He said in a televised statement that the office of Special Counsel is closing and he is now returning to private life. He indicated everything he has to say about the two year investigation is in the written report, and, should he appear before Congress, that content would likely be all that he would repeat, verbally.
74 year old Mueller said during his May 29 statement, "I hope and expect this to be the only time that I will speak to you in this manner." Mueller added,  "I am making that decision myself, no one has told me whether I can or should testify. There has been discussion about an appearance before Congress. Any testimony from this office would not go beyond our report. It contains our findings and analysis and the reasons for the decisions we made."
Regarding the idea that some people disagree over whether the Mueller Investigation found any wrongdoing on the part of President Trump during Trump's first two years in office, Mueller attempted to make the obstruction findings more clear:
"If we had confidence after a thorough investigation of the facts that the President clearly did NOT commit obstruction of justice, we would so state,"Mueller said. "We are unable to reach that judgment", he said.
During the course of the publicly televised statement, Mueller pointed to a Department of Justice internal rule that criminal court proceedings against a U.S. President should not take place while that President is actively serving. He further inferred, therefor, if needed, the Constitution provides the Impeachment process as the only viable remedy to show Congressional displeasure of, and/or punishment for a sitting President on behalf of the citizens of the United States for perceived, qualifying, Presidential misdeeds.
"The evidence we obtained about the President's actions and intent presents difficult issues that prevent us from conclusively determining that no criminal conduct occurred. Accordingly, while this report does not conclude that the President committed a crime, it also does NOT exonerate him," Mueller added.
The following is the complete, unedited televised broadcast of Mueller's public statement made today from the Department of Justice and seen on most broadcast and cable news operations as it happened:
Mueller pointed out in the Mueller Report and his public statement today that one thing is sure, his team's investigation shows Russia interfered with the 2016 Presidential Election Campaign through, at the least, distribution of misrepresentations of fact that helped shape the minds of voters. This interference may have resulted in the election of Donald J. Trump and subsequent swearing in as the 45th President of the United States of America. The U.S. government's responsibility is to make sure it doesn't happen again in the 2020 and future elections. – McStreamy NewsBriefs
To find out more information, see USWebDaily, our sister website, for TheTopNews stories being written and reported by other reputable news operations on the Internet.
See VIDEO SPECIALS for other Videos and information on McStreamy.
For More Video Content Options Go to VIDEOGUIDE.
Looking for McStreamy's VIDEO PLAYGROUND? Go to VIDEO PLAYGROUND.
McStreamy Exclusives:
Current News, Sports, Info



Music, Movies, TV Shows

Internet Radio Guide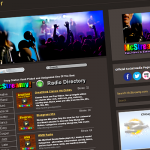 LOOKING FOR MUSIC RADIO? Our Directory has stations listed in many categories, including Country, Jazz, Dance, Reggae, Current Pop, Oldies, Classical, Blues, and others. There is bound to be more than one station that can successfully fill your need. See RADIO GUIDE.
SiteGuide Quick Links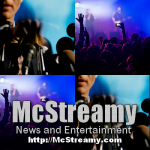 OUR SITEGUIDE shows you easy to understand illustrations with links to the many pages of things to see, listen to, read and view at our McStreamy.com website. It's a simple, straightforward way to get where you want to go, fast. See SITE GUIDE.

---
---