McStreamy Exclusives:
Current News, Sports, Info



Music, Movies, TV Shows

Gwyneth Paltrow to Exit Marvel Cinematic Universe

For the last decade, Gwyneth Paltrow has popped up in the Marvel Cinematic Universe as Pepper Potts, Iron Man's secretary and eventual girlfriend. But in an interview with Variety, the actress said that she's planning on retiring the […]

Final Oscar Predictions: Who Will Win, and Who Should?

At 5 p.m. Tuesday on the west coast it'll be pencils down for Oscar voters, so to speak. Or maybe in an era of online voting, it's more like laptops closed. Either way, polling for the 91st annual Academy Awards officially concludes in a […]
Former Congressman Dave Obey is An Octogenarian

GARYTALK.COM – David Obey celebrated his 80th birthday October 3rd, 2018. For those of you who may not remember Dave, he was a United States Congressman, representing the Wisconsin 7th Congressional District in the United States House of […]
Our Video Playground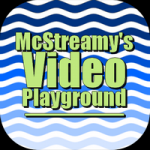 VIDEO PLAYGROUND features several pages of various music, comedy, entertainment and info videos our McStreamy staff has seen on the internet. The videos are shared by the McStreamy.com staff for you to enjoy. New videos are added when we see one you might also like. See VIDEO GUIDE.
Internet Radio Guide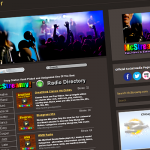 LOOKING FOR MUSIC RADIO? Our Directory has stations listed in 16 categories: Alternative, Country, Jazz, Dance, Reggae, Current Pop, Oldies, Classical, Blues, Suspense, Comedy, Latin, and more. There is bound to be more than one station that can successfully fill your need. See RADIO GUIDE.
SiteGuide Quick Links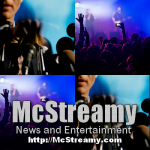 OUR SITEGUIDE shows you easy to understand illustrations with links to the many pages of things to see, listen to, read and view at our McStreamy.com website. It's a simple, straightforward way to get where you want to go, fast. See SITE GUIDE.