McSTREAMY.COM – COLIN POWELL, 84, an outstanding American who served the citizens of the United States in several positions during his accomplished lifetime, in the military and government at the highest levels, passed away October 18, 2021. Colin Luther Powell was born in New York City in 1937. His parents, Luther and Maude Powell, immigrated to the United States from Jamaica. Little did they know the boy they nurtured would grow up to live a life that led to influencing presidents, being trusted enough to be in the line of presidential succession, and be big enough to apologize and change course when something gone wrong is on his shoulders.
After Colin Powell was raised in New York public schools and graduated from City College in New York he became a professional soldier for 35 years, rising to the rank of four-star general. During his later years, he served as United States national security advisor from 1987 to 1989, chairman of the U.S. Joint Chiefs of Staff from 1989 to 1993, and the 65th United States Secretary of State from 2001 to 2005. It was as Secretary of State that he was in line to be president should the president die or otherwise be unable to serve during his/her term.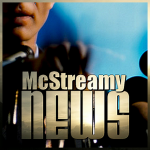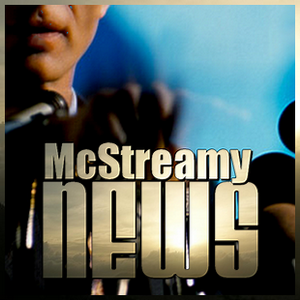 Colin Powell's lifetime awards include the Presidential Medal of Freedom, the Congressional Gold Medal, the Presidential Citizens Medal, the Secretary of State Distinguished Service Medal, and the Secretary of Energy Distinguished Service Medal. Several schools and other institutions were named in his honor, and he held honorary degrees from universities and colleges across the country.
COLIN POWELL, a retired 4-star general who became U.S. Secretary of State, and more, accomplished much in his patriotic lifetime. Most people were impressed, including four, living past presidents, but, Donald Trump, not so much. After his death, four living, former U.S. Presidents (Barack Obama, George W. Bush, Bill Clinton, Jimmy Carter), and the 46th and current President Joe Biden, issued statements recognizing Powell as an American hero. The 45th president (Trump), did not.
The former spokesman for the George W. Bush presidency, Powell, embarrassed, had dreaded what historians might say at his death bed about the time his reputation relied on intelligence reports to warn people about weapons of mass destriuction that urned out to be erroneous. While the world remembered Colin Powell's exemplary life, ex-President Trump went negative:
"Wonderful to see Colin Powell, who made big mistakes on Iraq and famously, so-called weapons of mass destruction, be treated in death so beautifully by the Fake News Media," Trump said in a statement released the morning after Powell's death. "Hope that happens to me someday", Trump stated. "He was a classic RINO, if even that, always being the first to attack other Republicans. He made plenty of mistakes, but anyway, may he rest in peace", ex-President Trump stated.
Former President Trump's statement was widely disparaged by many critics, scholars, military leaders, politicians, Republicans, Democrats, and independents, alike, as well as respected business leaders, media reporters, anchors and news analysts. Some noted that Trump, in effect, apparently "has no idea what Powell's life, career, and accomplishments represents".
When, as a Republican who served in the George W. Bush administration, Powell saw in later years the trend of the way elected Republicans had headed, he urged a wiser direction for voters to take to protect the Democracy of the United States. In doing so, he endorsed Democrats Barack Obama, Hillary Clinton, and Joe Biden in the final four presidential elections of his lifetime. He also found it necessary from time to time to speak unfavorably about the sometimes questionable antics of some of his "fellow" Republicans. The latter and endorsements earned him the title of Republican in Name Only (RINO).
84-year old Powell, who had developed Parkinson's Disease symptoms, and was also being treated for blood cancer, referred to as multiple myeloma, died at Walter Reed National Military Medical Center from complications of COVID-19, combined with his underlying health conditions. He had been vaccinated against COVID as precautions during the pandemic, but doctors say his myeloma compromised his immune system.
For additional information: See The Top News stories at TheTopNews source.  Also see: Colin Powell – Wikipedia.
Other McStreamy Exclusives:
McSTREAMY.COM EXCLUSIVE ARTICLE ARCHIVES
Current News, Sports, Info
Music, Movies, TV Shows

2023 Rock Hall of Fame Winners!

THE FINAL TABULATION of 2023 Nominees to the Rock and Roll Hall of Fame finds a mixed list of results, some expected, others less so. Performer Category: Kate Bush, Sheryl Crow, Missy Elliot, George Michael, Willie […]
Commentary
Gary Talks With Tony Ruesch: 30 Years of Public Service

GARYTALK – You're invited to a video from the history book of a Wisconsin county smack dab in the middle of the state. Back in the year 2002, then recently retired Wood County, Wisconsin, County Clerk Tony Ruesch and I recorded a […]
NewsGuide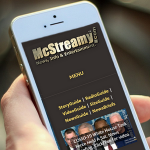 OUR NEWSGUIDE features several categories of news from outside news operations on other websites. At our NEWSGUIDE page you may select Business News, Politics and Government, Health News, TV and Movies, Music News, Weather Forecast and Conditions, General News, or Sports Photos and Articles. It's all in our NEWSGUIDE.
Our Video Playground
VIDEO PLAYGROUND features several pages of various music, comedy, entertainment and info videos our McStreamy staff has seen on the internet. The videos are shared by the McStreamy.com staff for you to enjoy. New videos are added when we see one you might also like. See VIDEO GUIDE.
Internet Radio Guide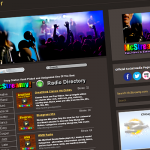 LOOKING FOR MUSIC RADIO? Our Directory has stations listed in 16 categories: Alternative, Country, Jazz, Dance, Reggae, Current Pop, Oldies, Classical, Blues, Suspense, Comedy, Latin, and more. There is bound to be more than one station that can successfully fill your need. See RADIO GUIDE.
SiteGuide Quick Links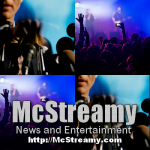 OUR SITEGUIDE shows you easy to understand illustrations with links to the many pages of things to see, listen to, read and view at our McStreamy.com website. It's a simple, straightforward way to get where you want to go, fast. See SITE GUIDE.
---
---