McSTREAMY RADIOGUIDE features several Internet radio choices and types of music, including legendary artists, country, reggae, pop, blues, soul, smooth jazz, dance, bluegrass, swing, rock and oldies. Select the independent station you want and enjoy in our McStreamy RadioPlayer.
The Individual Internet Stations listed in the McStreamy Radio Guide are independent stations and are responsible for the arrangement for and payment of internet radio music licensing fees under applicable copyright regulations. – McStreamy Media
---
McStreamy Exclusive Articles
Current News, Sports, Info
Music, Movies, TV Shows
Billboard Heiress Lists $15 Million L.A. Starter House

Now that she's spooned out a whopping $24 million for a brand-new residential extravaganza in L.A.'s princely Pacific Palisades area, formerly New York-based Van Wagner billboard heiress Hillary Thomas has no need for her other Palisades […]
Happy Birthday USA and Classic Hits To You!

THIS MONTH, we're spotlighting singers and musicians born in the month of July by giving their songs Extra Plays. PLUS, GreatGold.fm Internet Radio is observing the 4th of July USA Independence Celebration by playing Patriotic Songs once every hour […]
Commentary
Gary & Friends: Lawmaker MaryAnn Lippert's Budget Views

GARYVIDEOS – The second episode of a video talk show featuring host Gary W. Morgan, a retired broadcast radio news anchor-reporter, and various guests. This episode became available at the authentic McStreamy Video Channel on YouTube, June 12, […]
Our VideoGuide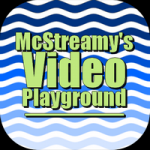 VIDEO PLAYGROUND features several pages of various music, comedy, entertainment and info videos our McStreamy staff has seen on the internet. The videos are shared by the McStreamy.com staff for you to enjoy. New videos are added when we see one you might also like. See VIDEO GUIDE for Video Playground and other Family Safe videos you might like.
Internet Radio Guide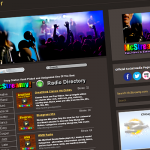 LOOKING FOR MUSIC RADIO? Our Directory has stations listed in 16 categories: Alternative, Country, Jazz, Dance, Reggae, Current Pop, Oldies, Classical, Blues, Suspense, Comedy, Latin, and more. There is bound to be more than one station that can successfully fill your need. See RADIO GUIDE.
SiteGuide Quick Links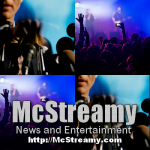 OUR SITEGUIDE shows you easy to understand illustrations with links to the many pages of things to see, listen to, read and view at our McStreamy.com website. It's a simple, straightforward way to get where you want to go, fast. See SITE GUIDE.
---
---