GREATGOLD plays a music mix from the 1950s, 60s, 70s, 80s, 90s, 2000s, 2010s and beyond, 24/7. Rock, Pop, Blues, Motown, Disco and Soul Oldies, plus independent and new artist Classic Hit Wannabees.

Current News, Sports, Info



Music, Movies, TV Shows

France's ZED, China's CCTV9 Join Forces on Docu Series 'Wild Treasure of China'

ZED, the Paris-based production company, is joining forces with CCTV9, the factual channel of the Chinese public broadcaster, to produce "Wild Treasure of China," a 4K-lensed wildlife documentary series. Lensed in the wild landscape of […]

'Big Brother' Set for German Comeback on Sat.1

"Big Brother" is returning to German screens after a five-year break. Sat.1 will air the German version of the show, which will coincide with the 20th anniversary of the Endemol format that paved the way for a raft of other unscripted […]

'All Creatures Great and Small' Gets Reboot by PBS, Viacom's Channel 5

A new adaptation of "All Creatures Great and Small" is in the works for Viacom's Channel 5 in the U.K. and Masterpiece on PBS in the U.S. The source books by James Herriot, about country veterinarians in 1930s rural England, were […]
Looking Back: Many Religions And A Few Arrogant Attitudes

GARYTALK.COM – From time to time, we reach back into some earlier commentary made a few years ago and republish it here. The following is from a blog I wrote on December 12, 2012 during the years our United States President was Barack Obama. […]
Our Video Playground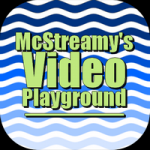 VIDEO PLAYGROUND features several pages of various music, comedy, entertainment and info videos our McStreamy staff has seen on the internet. The videos are shared by the McStreamy.com staff for you to enjoy. New videos are added when we see one you might also like. See VIDEO GUIDE.
Internet Radio Guide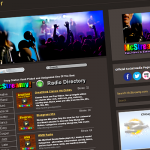 LOOKING FOR MUSIC RADIO? Our Directory has stations listed in 16 categories: Alternative, Country, Jazz, Dance, Reggae, Current Pop, Oldies, Classical, Blues, Suspense, Comedy, Latin, and more. There is bound to be more than one station that can successfully fill your need. See RADIO GUIDE.
SiteGuide Quick Links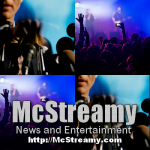 OUR SITEGUIDE shows you easy to understand illustrations with links to the many pages of things to see, listen to, read and view at our McStreamy.com website. It's a simple, straightforward way to get where you want to go, fast. See SITE GUIDE.