McSTREAMY.COM – We are the home of the McStreamy Internet Radio Directory and Player as well as Fun, News & Entertainment, and, other things to come in the future. Read on to learn more about McStreamy Media, McStreamy Fun, News and Entertainment, and, in particular, McStreamy.com, itself.
This website works better in some browsers than others, but, for the most part, the site is compatible with most newer version browsers, monitors, screens, computers, and now, with our facelift, with the newer "Responsive" technology, it works very well with mobile devices, too.
Since, statistically, the increased use of mobile devices, like smartphones, pods, pads, tablets, and so on, to access websites on the internet, is growing everyday, we at McStreamy are striving to ultimately be a completely Mobile Friendly site, in addition to being easily navigated on Personal Desktop Computers.
Although, not all of our current pages are yet "Responsive" (images and text areas adjust to the size of the monitor/screen you see it in), the number of pages that are Responsive continues to grow.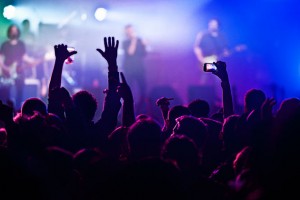 Keep coming back to see increases in Mobile Friendliness, and additions to the site, as time goes on.  We expect to bring you lots of McStreamy Fun, News and Entertainment through these pages. You don't want to miss a thing.
McStreamy.com was registered in 2010 by Morbizco, Inc., which was established ten years earlier at the turn of the century.
Morbizco has created and maintained several other websites over the years and continues to operate many of them: Clik2Go.com, WisconsinReport.com, GreatGold.fm, USWebDaily.com, and several others.
In addition to owning and operating Morbizco internet brands, Morbizco has built and hosted websites for outside entities from time to time, and operates an in-house audio streaming service under the McStreamy.net brand since 2010.
The new look and feel for McStreamy.com is our attempt to improve and modernize the McStreamy.com ongoing entry into the world of the internet. We would love to take you along for the ride.
Thanks for your visit to McStreamy.com.  While you're here, look around. Enjoy yourself.

McStreamy Exclusives:
Current News, Sports, Info



Music, Movies, TV Shows

This President Continues To Be An Embarrassment.

GARYWORDS by The Real GabbyGary – I'm sorry, but, any truly conscientious person who has been paying close attention to the daily, real news coming out of Washington, D.C., the home of the United States Congress, White House and various […]
Our Video Playground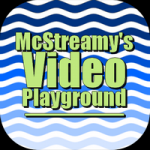 VIDEO PLAYGROUND features several pages of various music, comedy, entertainment and info videos our McStreamy staff has seen on the internet. The videos are shared by the McStreamy.com staff for you to enjoy. New videos are added when we see one you might also like. See VIDEO GUIDE.
Internet Radio Guide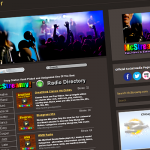 LOOKING FOR MUSIC RADIO? Our Directory has stations listed in 16 categories: Alternative, Country, Jazz, Dance, Reggae, Current Pop, Oldies, Classical, Blues, Suspense, Comedy, Latin, and more. There is bound to be more than one station that can successfully fill your need. See RADIO GUIDE.
SiteGuide Quick Links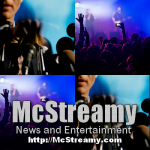 OUR SITEGUIDE shows you easy to understand illustrations with links to the many pages of things to see, listen to, read and view at our McStreamy.com website. It's a simple, straightforward way to get where you want to go, fast. See SITE GUIDE.