McSTREAMY.COM – U.S. House Speaker Nancy Pelosi has appointed 8 members of the new Select Committee charged with looking into the January 6th U.S. Capitol Building incident described as a riotous insurrection intended to interfere and disrupt the Constitutional duties of United States government officials in the orderly transfer from one outgoing President to another following the election of Joe Biden in the November 2020 election.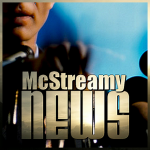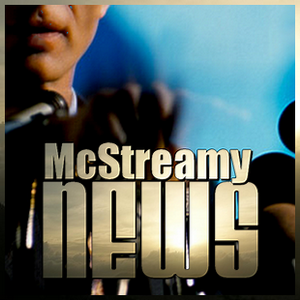 House Homeland Security Committee Chairman Bennie Thompson (D-Miss.) will serve as the select panel's leader. Others named to the committee are House Administration Committee Chairwoman Zoe Lofgren (D-Calif.), House Intelligence Committee Chairman Adam Schiff (D-Calif.), Rep. Pete Aguilar (D-Calif.), Rep. Stephanie Murphy (D-Fla.), Rep. Jamie Raskin (D-Md.), Rep. Elaine Luria (D-Va.), and Rep. Liz Cheney (R-Wyo.). Additional members are expected to follow, including additional Republicans, before the Select Committee is expected to be complete.
The United States House of Representatives voted 222 to 190 to form the Select Committee, with only two Republicans joining all present Democrats in authorizing the establishment of the committee to investigate the January 6th attack at the U.S. Capitol in Washington, D.C. The House Select Committee route became an option after Republicans would not support forming a Bipartisan Commission to investigate the Who, What, When, Where, and Why the January 6th fiasco happened.
The events of that day are often referred to as a riot or insurrection upon the U.S. Democracy and Constitution as perpetrated by supporters of former President Donald J. Trump (R) and instigated by Trump in an apparent attempt to overthrow the results of the 2020 election that Trump lost to current President Joseph R. Biden (D) who received the majority of Electoral Votes and won the national contest by over 7 Million popular votes more than Trump.
ALSO SEE OTHER STORIES for additional background and information: JAN 6TH RIOT.
McStreamy Exclusives:
Current News, Sports, Info
Music, Movies, TV Shows

2023 Rock Hall of Fame Winners!

THE FINAL TABULATION of 2023 Nominees to the Rock and Roll Hall of Fame finds a mixed list of results, some expected, others less so. Performer Category: Kate Bush, Sheryl Crow, Missy Elliot, George Michael, Willie […]
Commentary
Gary Talks With Tony Ruesch: 30 Years of Public Service

GARYTALK – You're invited to a video from the history book of a Wisconsin county smack dab in the middle of the state. Back in the year 2002, then recently retired Wood County, Wisconsin, County Clerk Tony Ruesch and I recorded a […]
NewsGuide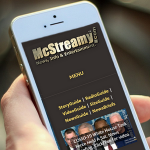 OUR NEWSGUIDE features several categories of news from outside news operations on other websites. At our NEWSGUIDE page you may select Business News, Politics and Government, Health News, TV and Movies, Music News, Weather Forecast and Conditions, General News, or Sports Photos and Articles. It's all in our NEWSGUIDE.
Our Video Playground
VIDEO PLAYGROUND features several pages of various music, comedy, entertainment and info videos our McStreamy staff has seen on the internet. The videos are shared by the McStreamy.com staff for you to enjoy. New videos are added when we see one you might also like. See VIDEO GUIDE.
Internet Radio Guide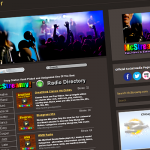 LOOKING FOR MUSIC RADIO? Our Directory has stations listed in 16 categories: Alternative, Country, Jazz, Dance, Reggae, Current Pop, Oldies, Classical, Blues, Suspense, Comedy, Latin, and more. There is bound to be more than one station that can successfully fill your need. See RADIO GUIDE.
SiteGuide Quick Links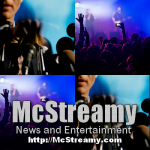 OUR SITEGUIDE shows you easy to understand illustrations with links to the many pages of things to see, listen to, read and view at our McStreamy.com website. It's a simple, straightforward way to get where you want to go, fast. See SITE GUIDE.
---
---