McSTREAMY – The jury has declared ex-police officer Derek Chauvin, 45, guilty on all three counts in the death of George Floyd in Minnesota. The decision was in the hands of the jury for approximately ten hours before they decided that was enough time to study what they saw and heard in the controversial trial of worldwide interest. The judge had scheduled closing arguments for Monday, April 19, 2021, after which the jury began to deliberate the verdict.  The unanimous decision was announced in the Hennepin County, Minnesota courtroom shortly after 4 pm Central Time, April 20, 2021.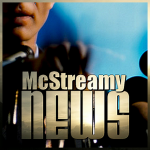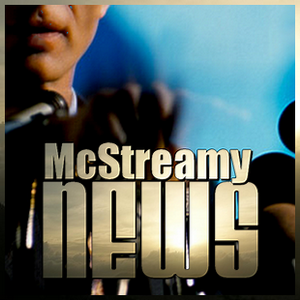 DEREK CHAUVIN was charged in the death of George Floyd while the world watched in horror on video footage shown on live internet and television feeds when Chauvin was a Minnesota Police Officer. After the jury members individually declared they believed the defendant was guilty on each of the charges brought against him Chauvin's bail was revoked and he was handcuffed behind his back in front of the live television camera and taken to jail directly from the courtroom. The sentence will take place in eight weeks following a pre-sentence investigation.
CHAUVIN June 25, 2021 UPDATE: The sentencing of Derek Chauvin took place June 25, 2021. The former police officer was sentenced to 22 and a half years in prison as a result of being found guilty of murdering George Floyd in front of what turned out to be a live worldwide, television, and internet audience while Chauvin was a police officer.
THE PHOTO, above, was taken the moment the unanimous 12 person jury's decision was announced as guilty of 2nd Degree Murder, 3rd Degree Murder, and Manslaughter.
READ WHAT THEY'RE REPORTING ELSEWHERE: Derek Chauvin Found Guilty results in TheTopNews Databank at our USWebDaily.com sister website.
McStreamy Exclusives:
Current News, Sports, Info
Music, Movies, TV Shows

March Means Spring and More Classic Hits!

THE MONTH OF MARCH brings us closer to Spring weather and birthday celebrations for all of the wonderful singers, musicians, songwriters and other people behind the scenes who have made it possible to enjoy the […]
Commentary
Gary Talks With Tony Ruesch: 30 Years of Public Service

GARYTALK – You're invited to a video from the history book of a Wisconsin county smack dab in the middle of the state. Back in the year 2002, then recently retired Wood County, Wisconsin, County Clerk Tony Ruesch and I recorded a […]
NewsGuide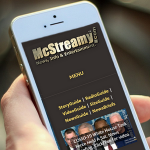 OUR NEWSGUIDE features several categories of news from outside news operations on other websites. At our NEWSGUIDE page you may select Business News, Politics and Government, Health News, TV and Movies, Music News, Weather Forecast and Conditions, General News, or Sports Photos and Articles. It's all in our NEWSGUIDE.
Our Video Playground
VIDEO PLAYGROUND
features several pages of various music, comedy, entertainment and info videos our McStreamy staff has seen on the internet. The videos are shared by the McStreamy.com staff for you to enjoy. New videos are added when we see one you might also like. See
VIDEO GUIDE
.
Internet Radio Guide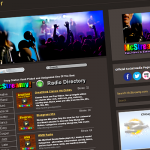 LOOKING FOR MUSIC RADIO? Our Directory has stations listed in 16 categories: Alternative, Country, Jazz, Dance, Reggae, Current Pop, Oldies, Classical, Blues, Suspense, Comedy, Latin, and more. There is bound to be more than one station that can successfully fill your need. See RADIO GUIDE.
SiteGuide Quick Links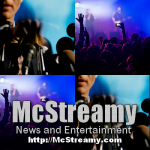 OUR SITEGUIDE shows you easy to understand illustrations with links to the many pages of things to see, listen to, read and view at our McStreamy.com website. It's a simple, straightforward way to get where you want to go, fast. See SITE GUIDE.
---
---