McSTREAMY – Joseph Robinette Biden Jr. (Joe Biden) was officially sworn in and became the 46th President of the United States on January 20, 2021. Here he is seen in the act of being sworn in by U.S. Supreme Court Chief Justice John Roberts during a January 20, 2021 ceremony outside the U.S. Capitol Building. Biden holds his hand on the Bible held by First Lady, Dr. Jill Biden while being read the oath of office by Chief Justice Roberts.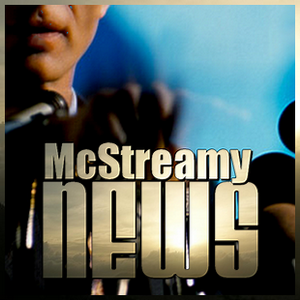 Outgoing 45th U.S. President Donald J. Trump, who chose not to attend the swearing-in ceremony of his replacement, arrived in Florida by air around the same time Biden was taking the oath back in Washington, D.C., and in doing so, Biden became the 46th U.S. President in the history of the United States of America.
Trump's Vice President Mike Pence was seen applauding the new president as Biden spoke at the ceremony. Biden's Vice President, Kamala Harris, was also sworn in at the ceremony and later took her seat at the head of the U.S. Senate to swear-in her replacement after she had resigned her Senate seat following the V.P. win, as well as the two new Georgia Senators from the recent run-off election, while President Biden signed a few Executive Orders in the Oval Office, restoring some of the things undone by his predecessor during Trump's 4-year reign.
One OF V.P. Harris' Constitutional duties is to preside over sometimes controversial issues with expected close votes and will sometimes participate in the voting to break ties in the tabulation of Democrat versus Republican votes on bills and acts before Senators on the Senate floor.
The inauguration of President Joe Biden won more viewers than President Donald Trump's 2017 ceremony, per early Nielsen figures. Approximately 39.87 million people watched the half-hour swearing-in ceremony over the nation's six major TV-news outlets, according to Nielsen, compared with 38.35 million viewers for the 2017 event when Trump was sworn in. The 2021 figure represents an approximately 4% increase over its 2017 predecessor.
TO FIND OUT MORE: See our sister website for TheTopNews gathered by the USWebDaily Databank. Check out WHAT THEY'RE WRITING ABOUT INAUGURATION.


McStreamy Exclusives:
Current News, Sports, Info
Music, Movies, TV Shows

2023 Rock Hall of Fame Winners!

THE FINAL TABULATION of 2023 Nominees to the Rock and Roll Hall of Fame finds a mixed list of results, some expected, others less so. Performer Category: Kate Bush, Sheryl Crow, Missy Elliot, George Michael, Willie […]
Commentary
Gary Talks With Tony Ruesch: 30 Years of Public Service

GARYTALK – You're invited to a video from the history book of a Wisconsin county smack dab in the middle of the state. Back in the year 2002, then recently retired Wood County, Wisconsin, County Clerk Tony Ruesch and I recorded a […]
NewsGuide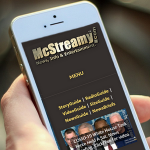 OUR NEWSGUIDE features several categories of news from outside news operations on other websites. At our NEWSGUIDE page you may select Business News, Politics and Government, Health News, TV and Movies, Music News, Weather Forecast and Conditions, General News, or Sports Photos and Articles. It's all in our NEWSGUIDE.
Our Video Playground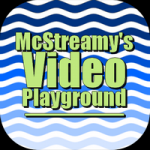 VIDEO PLAYGROUND features several pages of various music, comedy, entertainment and info videos our McStreamy staff has seen on the internet. The videos are shared by the McStreamy.com staff for you to enjoy. New videos are added when we see one you might also like. See VIDEO GUIDE.
Internet Radio Guide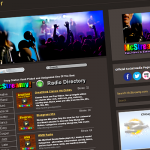 LOOKING FOR MUSIC RADIO? Our Directory has stations listed in 16 categories: Alternative, Country, Jazz, Dance, Reggae, Current Pop, Oldies, Classical, Blues, Suspense, Comedy, Latin, and more. There is bound to be more than one station that can successfully fill your need. See RADIO GUIDE.
SiteGuide Quick Links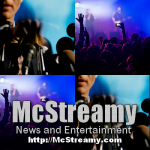 OUR SITEGUIDE shows you easy to understand illustrations with links to the many pages of things to see, listen to, read and view at our McStreamy.com website. It's a simple, straightforward way to get where you want to go, fast. See SITE GUIDE.
---
---