McStreamy News – President Trump and his political allies in Republican suits have discovered they aren't as immune to the COVID-19 virus as they have spent the better part of this year exhibiting. President Trump and many of those around him have suddenly become COVID-19 Positive in recent testing following attendance of several events where they gathered sans-COVID-precautions.
Doctors (above) gathered outside of Walter Reed Hospital to report on the condition of the current U.S. President to news reporters and the tv audience after President Donald J. Trump was air-lifted by helicopter from the White House lawn to the facility following the public announcements that Trump and several of his associates have come down with the potentially life-threatening virus.
Others who tested positive are First Lady Melania Trump, former New Jersey Governor Chris Christie, former Trump spokesperson Kellyanne Conway, White House Press Secretary Kayleigh McEnany, Utah U.S. Senator Mike Lee, former White House Communications Director Hope Hicks, and others.
Many of those who have tested positive recently for the COVID-19 virus attended President Trump's Supreme Court nomination announcement of Amy Coney Barrett on the White House Lawn where protective masks were rarely visible. The attendees were sitting close together, not observing COVID precautions, shaking hands, speaking directly to each other, face to face, and, in general, allowing themselves to be alarmingly susceptible to having the deadly airborne virus enter their bodies.
Coincidentally, Supreme Court nominee Amy Coney Barrett, whose nomination was the subject of the get-together on the White House Lawn, tested positive for the coronavirus earlier this year but has since recovered, according to a report by The Washington Post. The report indicates two officials said she tested positive for the virus in the summer. The informants spoke to reporters on the condition they would not be identified because they were not authorized to disclose her medical condition.
Information regarding President Trump's on-going condition has been sketchy and with very little detail. News reporters have very little access to information from the hospital and the White House about Trump's condition. However, Trump has been Tweeting out videos of himself apparently speaking from inside Walter Reed Hospital talking assuredly to his Twitter followers. At this writing, it is not known how recent the videos are.
President Trump was airlifted back to the White House from Walter Reed Medical Center Monday afternoon, October 5, 2020, at his insistence following a relatively short stay for treatment in the facility. Medically trained doctors not involved in the President's care at Walter Reed are generally puzzled at the early release of Trump back to the White House instead of several more days of monitoring, care, and treatment at the world-renowned medical facility.
LEARN LATEST TO TEST POSITIVE on our sister website at USWebDaily.com, the home of News Happening Now and TheTopNews.Net. Searchable USWebDaily has been gathering news from the best Real News websites Since 2005. Go To TESTED POSITIVE for the latest stories about prominent people testing "positive" for the COVID-19 Virus, the cause of the COVID-19 Worldwide Pandemic.

McStreamy News Exclusives:
Current News, Sports, Info



Music, Movies, TV Shows

2023 Rock Hall of Fame Winners!

THE FINAL TABULATION of 2023 Nominees to the Rock and Roll Hall of Fame finds a mixed list of results, some expected, others less so. Performer Category: Kate Bush, Sheryl Crow, Missy Elliot, George Michael, Willie […]
Commentary

Gary Talks With Tony Ruesch: 30 Years of Public Service

GARYTALK – You're invited to a video from the history book of a Wisconsin county smack dab in the middle of the state. Back in the year 2002, then recently retired Wood County, Wisconsin, County Clerk Tony Ruesch and I recorded a […]
Our Video Playground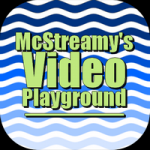 VIDEO PLAYGROUND features several pages of various music, comedy, entertainment and info videos our McStreamy staff has seen on the internet. The videos are shared by the McStreamy.com staff for you to enjoy. New videos are added when we see one you might also like. See VIDEO GUIDE.
Internet Radio Guide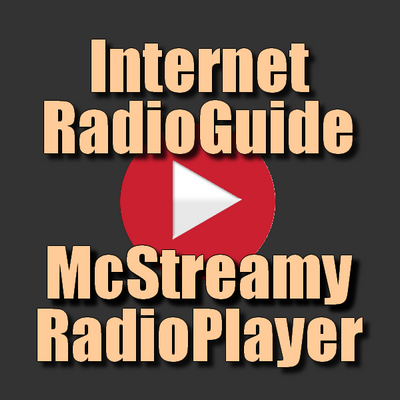 LOOKING FOR MUSIC RADIO? Our Directory has stations listed in 16 categories: Alternative, Country, Jazz, Dance, Reggae, Current Pop, Oldies, Classical, Blues, Suspense, Comedy, Latin, and more. There is bound to be more than one station that can successfully fill your need. See RADIO GUIDE.
SiteGuide Quick Links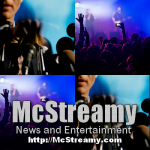 OUR SITEGUIDE shows you easy to understand illustrations with links to the many pages of things to see, listen to, read and view at our McStreamy.com website. It's a simple, straightforward way to get where you want to go, fast. See SITE GUIDE.
.
---
---