McStreamy.com – Late Friday afternoon, January 31, 2020, the Republican-controlled U.S. Senate voted 51 to 49 to not call eye witnesses and documents in the Senate Trial in the Impeachment of President Donald J. Trump. The vote followed days of presentations, arguments and debate by House Managers and Trump Attorneys on the pros and cons of the Impeachment charges brought by the Democratic Party-controlled House of Representatives. Voting on live witnesses in the "trial" was not the final word on President Trump's Impeachment Trial. The final vote is now scheduled for Wednesday, February 5, 2020.
The decision to not hear the testimony of eye witnessess and see email correspondence and other materials that support or dispute the charges is normally allowed in court trials. To those in favor of live, first-hand witnesses being necessary for an actual, credible trial in the USA to occur, it is puzzling as to how a fully informed decision can confidently take place, without eye witness testimony that was blocked by President Trump in the original House inquiry that led to the Impeachment.
The Friday vote only determined whether additional information in the form of supporting documents and eye witnesses will be allowed in the mandatory Senate Trial before a final vote on the Impeachment charge itself, which requests the Senate to approve Trump's removal from office. There will be at least two more days ahead in the trial, beginning Monday, February 3, 2020 for final arguments and speeches before the final vote Wednesday. So, it still remains to be seen what the final outcome will be in the monumental decision involving President Trump's future. – McStreamy NewsBriefs
TO LEARN MORE see the stories found at our sister website, TheTopNews.Net, the home of USWebDaily News Happening Now.
McStreamy Exclusives:
Current News, Sports, Info



Music, Movies, TV Shows

Our Video Playground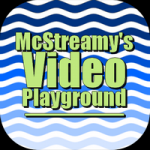 VIDEO PLAYGROUND features several pages of various music, comedy, entertainment and info videos our McStreamy staff has seen on the internet. The videos are shared by the McStreamy.com staff for you to enjoy. New videos are added when we see one you might also like. See VIDEO GUIDE.
Internet Radio Guide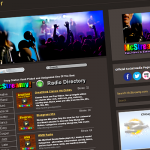 LOOKING FOR MUSIC RADIO? Our Directory has stations listed in 16 categories: Alternative, Country, Jazz, Dance, Reggae, Current Pop, Oldies, Classical, Blues, Suspense, Comedy, Latin, and more. There is bound to be more than one station that can successfully fill your need. See RADIO GUIDE.
SiteGuide Quick Links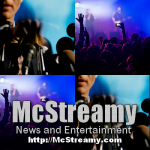 OUR SITEGUIDE shows you easy to understand illustrations with links to the many pages of things to see, listen to, read and view at our McStreamy.com website. It's a simple, straightforward way to get where you want to go, fast. See SITE GUIDE.
---
---