McSTREAMY.COM – The July 30, 2019 Democratic Presidential Primary night on CNN proved to be possibly more informative and dynamic as the televised debates to determine who runs against Republican President Donald J. Trump in the November 2020 election continued. Democrats participating in the Group One debate, Tuesday evening included, left to right: Marianne Williamson; Ohio U.S. Congressional Representative Tim Ryan; Minnesota U.S. Senator Amy Klobuchar; South Bend, Indiana Mayor Pete Buttigieg; Vermont U.S. Senator Bernie Sanders; Massachusetts U.S. Senator Elizabeth Warren; former Texas U.S. Congressman Beto O'Rourke; former Colorado Governor John Hickenlooper; former Maryland U.S. Congressional Representative John Delaney; Montana Governor Steve Bullock. The second group of Democratic hopefuls will take the stage in Detroit tomorrow night, July 31, 2019. – McStreamy NewsBriefs
Wondering what reporters and commentators are saying and writing about the candidates and their performances in the televised debates? Check it out in TheTopNews gathered at our sister website, USWebDaily.com, featuring vetted, quality news sources from other, reputable, professional news operations.
McStreamy Exclusives:
Current News, Sports, Info



Music, Movies, TV Shows

Our Video Playground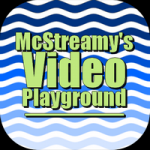 VIDEO PLAYGROUND features several pages of various music, comedy, entertainment and info videos our McStreamy staff has seen on the internet. The videos are shared by the McStreamy.com staff for you to enjoy. New videos are added when we see one you might also like. See VIDEO GUIDE.
Internet Radio Guide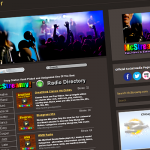 LOOKING FOR MUSIC RADIO? Our Directory has stations listed in 16 categories: Alternative, Country, Jazz, Dance, Reggae, Current Pop, Oldies, Classical, Blues, Suspense, Comedy, Latin, and more. There is bound to be more than one station that can successfully fill your need. See RADIO GUIDE.
SiteGuide Quick Links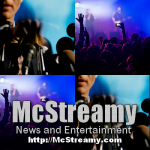 OUR SITEGUIDE shows you easy to understand illustrations with links to the many pages of things to see, listen to, read and view at our McStreamy.com website. It's a simple, straightforward way to get where you want to go, fast. See SITE GUIDE.

---
---