McStreamy.com – Who will end up being the 2020 Presidential Candidate to have an opportunity to unseat the Republican's Donald J. Trump from his perch in the White House? There are currently twenty hopefuls in the Democrats' Presidential Primary. The first debates among the candidates has been divided up into ten for each of two nights , June 26th and 27th, 2019. The first night proved to be more interesting than many past Presidential Primary debates. The second night, with the other half of the candidates, will likely find the other candidates clamoring for the attention, grabbed by the first crop during the first night.
The first night included these Presidential candidates: New York City Mayor Bill de Blasio; Ohio U.S. Representative Tim Ryan; former San Antonio, Texas Mayor, and Housing and Urban Development Secretary Julian Castro; New Jersey U.S. Senator Cory Booker; Massachusetts U.S. Senator Elizabeth Warren; former Texas U.S. Representative Beto O'Rourke; Minnesota U.S. Senator Amy Klobuchar; Hawaii U.S. Representative Tulsi Gabbard; Washington Governor Jay Inslee; and former Maryland U.S. Representative John Delaney.
The second night: Colorado U.S. Senator Michael Bennet; former U.S. Vice President Joe Biden; South Bend, Indiana Mayor Pete Buttigieg; New York U.S. Senator Kirsten Gillibrand; California U.S. Senator Kamala Harris; Colorado Governor John Hickenlooper; Vermont U.S. Senator Bernie Sanders; California U.S. Congressman Eric Swalwell; author Marianne Williamson; and business leader Andrew Yang. – McStreamy NewsBriefs
Wondering what reporters and commentators are saying and writing about the candidates and their performances in the televised debates? Check it out in TheTopNews gathered at our sister website, USWebDaily.com, featuring vetted, quality news sources from other, reputable, professional news operations.
McStreamy Exclusives:
Current News, Sports, Info



Music, Movies, TV Shows

Our Video Playground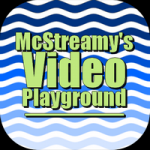 VIDEO PLAYGROUND features several pages of various music, comedy, entertainment and info videos our McStreamy staff has seen on the internet. The videos are shared by the McStreamy.com staff for you to enjoy. New videos are added when we see one you might also like. See VIDEO GUIDE.
Internet Radio Guide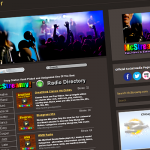 LOOKING FOR MUSIC RADIO? Our Directory has stations listed in 16 categories: Alternative, Country, Jazz, Dance, Reggae, Current Pop, Oldies, Classical, Blues, Suspense, Comedy, Latin, and more. There is bound to be more than one station that can successfully fill your need. See RADIO GUIDE.
SiteGuide Quick Links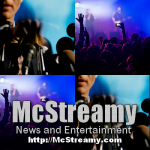 OUR SITEGUIDE shows you easy to understand illustrations with links to the many pages of things to see, listen to, read and view at our McStreamy.com website. It's a simple, straightforward way to get where you want to go, fast. See SITE GUIDE.

---
---