McSTREAMY NEWS – Music has often through the years helped us understand life and our roles in it somewhat clearer at times. Such is the experience one might have when listening closely to a Sheryl Crow song in a video released on September 3, 2020, on YouTube. In the Sheryl Crow song, she asks, "Is it too late to turn back now?". She explains in the lyrics, "there's a fly on the wall, in the house on the hill, where the king of the world watches TV, and the people all wait, for his latest mandate, to a nation of angry believers."
The song lyrics go on to point out, "his words are a drug, while his loyal band of thugs cut a rug, for his latest transgressions. "The story in the song continues, "The fly lands on his (Trump's) ear and says, there's nothing to fear, as long as you are still the obsession." The lyrics ask, "Do you think about heaven and hell?  Do you ask yourself, how did you treat them."
Toward the end of the song the singer reminds, "you get back what you give in the end."
Sheryl Crow says, "I decided to rework this video after feeling that it played into the kind of hate that has been disseminated so efficiently for the last four years."
Here is that new, animated version of the video of the song, featuring illustrated likenesses of President Trump and some easily recognizable people on his staff and his administration.
Sheryl Crow appeared on the Morning Joe Show September 3, 2020, on MSNBC to explain that she feels the song is ultimately about Compassion.

McStreamy News Exclusives:
Current News, Sports, Info



Music, Movies, TV Shows

2023 Rock Hall of Fame Winners!

THE FINAL TABULATION of 2023 Nominees to the Rock and Roll Hall of Fame finds a mixed list of results, some expected, others less so. Performer Category: Kate Bush, Sheryl Crow, Missy Elliot, George Michael, Willie […]
Commentary

Gary Talks With Tony Ruesch: 30 Years of Public Service

GARYTALK – You're invited to a video from the history book of a Wisconsin county smack dab in the middle of the state. Back in the year 2002, then recently retired Wood County, Wisconsin, County Clerk Tony Ruesch and I recorded a […]
Our Video Playground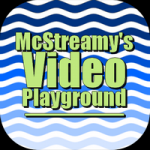 VIDEO PLAYGROUND features several pages of various music, comedy, entertainment and info videos our McStreamy staff has seen on the internet. The videos are shared by the McStreamy.com staff for you to enjoy. New videos are added when we see one you might also like. See VIDEO GUIDE.
Internet Radio Guide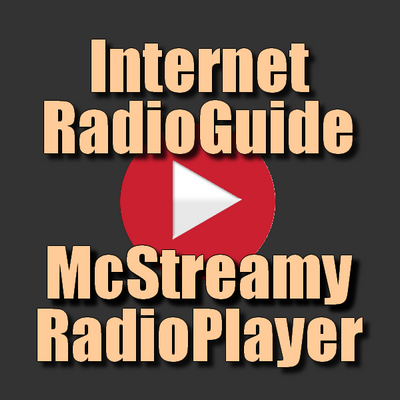 LOOKING FOR MUSIC RADIO? Our Directory has stations listed in 16 categories: Alternative, Country, Jazz, Dance, Reggae, Current Pop, Oldies, Classical, Blues, Suspense, Comedy, Latin, and more. There is bound to be more than one station that can successfully fill your need. See RADIO GUIDE.
SiteGuide Quick Links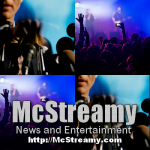 OUR SITEGUIDE shows you easy to understand illustrations with links to the many pages of things to see, listen to, read and view at our McStreamy.com website. It's a simple, straightforward way to get where you want to go, fast. See SITE GUIDE.
---
---