McStreamy News – The United States House of Representatives has passed a year-end $900 billion package that includes relief for households and businesses having rough financial pictures due to the COVID-19 pandemic. The vote for the coronavirus relief package was 359-53. In the next step on the way to being signed by President Donald J. Trump, the bill was sent to the Senate, where it was approved 92-6 with strong bipartisan support.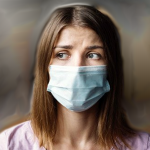 Although full details are not yet known at this writing, it is expected the nearly 5,600-page document includes direct COVID-19 relief payments of $600 per adult earning up to $75,000 per year, plus $600 per child; adds $300 per week unemployment compensation for 11 weeks of unemployment and extends two other unemployment programs. It also provides $300 billion in relief to small businesses affected by the COVID-19 Pandemic.
The House also passed on to the Senate a $1.4 trillion full-year spending bill that will fund the United States government through next September, which the Senate also approved. Among other things, the fiscal spending bill includes $2-billion for the controversial Space Force and bars intelligence chiefs from ducking out of public hearings on global threats.
UPDATE: After Congress agreed to the COVID-19 Relief plan President Trump threw more confusion into the mix when he posted a video to Twitter in which he called the $600 direct payments agreed to over the weekend by congressional leadership "ridiculously low" and the 5,593-page bill a "disgrace", and suggested Congress should raise it to $2,000. There is an indication that an amendment to the amount might be under consideration. At this writing, it is not known what the final amount might be the result.
SOME PUNDITS speculate President Trump now may be supporting higher COVID-19 Relief checks in hopes of influencing the upcoming January 5th U.S. Senate seat "runoff elections" of two Georgia seats. If the two Republican incumbent candidates win in the runoff, instead of their Democratic Party challengers, that would keep the Republican Party in continued control of the U.S. Senate.
A LOT IS RIDING on the outcome of the Georgia runoff election. If the two Democrats win in Georgia, instead, Democrats would have the majority and resulting control of what future bills get on the U.S. Senate floor for action, ending the Republican's tight-fisted control by current Majority Leader Mitch McConnell.
THERE IS ALSO the possibility Trump may be attempting to gain favor among Congressional Republicans by setting the stage to make them more receptive of and/or susceptible to his plan to have them reject the results of the Electoral College in the November 3rd Presidential Election. Democrat Joe Biden is President-elect, having received 306 electoral votes as well as several million more popular votes than Trump, which according to the U.S. Constitution, schedules Biden to be sworn in as the next president at noon, January 20, 2021.
REPORTS INDICATE Trump may be hoping to hang onto the White House Oval Office by influencing future voters and enticing Congressional Republicans to look the other way and not accept the Electoral College's real results. Theoretically, if this happens it could overturn the historical outcome of the Presidential Election in which Trump became a one-term president, after losing to his successor, Joe Biden. The Electoral College results come before Congress as part of the election process on January 6, 2021, for official acceptance consideration.
FOR MORE STORIES being written on other websites and news sources, try our sister website, TheTopNews.Net from USWebDaily: What They're Writing Elsewhere About COVID-19 Help.
McStreamy News Exclusives:
Current News, Sports, Info



Music, Movies, TV Shows

2023 Rock Hall of Fame Winners!

THE FINAL TABULATION of 2023 Nominees to the Rock and Roll Hall of Fame finds a mixed list of results, some expected, others less so. Performer Category: Kate Bush, Sheryl Crow, Missy Elliot, George Michael, Willie […]
Commentary

Gary Talks With Tony Ruesch: 30 Years of Public Service

GARYTALK – You're invited to a video from the history book of a Wisconsin county smack dab in the middle of the state. Back in the year 2002, then recently retired Wood County, Wisconsin, County Clerk Tony Ruesch and I recorded a […]
Our Video Playground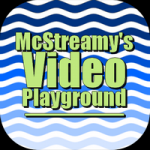 VIDEO PLAYGROUND features several pages of various music, comedy, entertainment and info videos our McStreamy staff has seen on the internet. The videos are shared by the McStreamy.com staff for you to enjoy. New videos are added when we see one you might also like. See VIDEO GUIDE.
Internet Radio Guide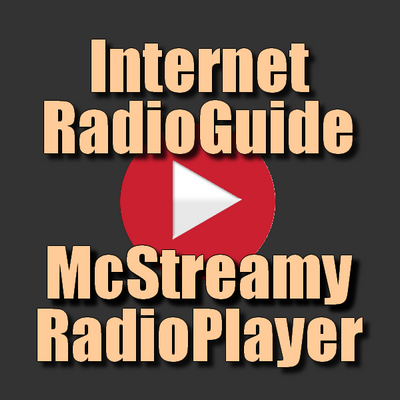 LOOKING FOR MUSIC RADIO? Our Directory has stations listed in 16 categories: Alternative, Country, Jazz, Dance, Reggae, Current Pop, Oldies, Classical, Blues, Suspense, Comedy, Latin, and more. There is bound to be more than one station that can successfully fill your need. See RADIO GUIDE.
SiteGuide Quick Links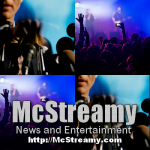 OUR SITEGUIDE shows you easy to understand illustrations with links to the many pages of things to see, listen to, read and view at our McStreamy.com website. It's a simple, straightforward way to get where you want to go, fast. See SITE GUIDE.
---
---