McStreamy.com – Several Companies are switching gears to produce much-needed products to protect health care workers during the COVID-19 Crisis currently the obsession and attention of concerned citizens of the United States and the World. Representatives from Honeywell, Jockey, Protector and Gamble, United Technologies and Raytheon presented a description of how their companies are getting involved to help in the battle facing American healthcare workers in the fight to slow down the advancement of COVID-19, a relatively new virus for which there is currently no  cure.
The COVID-19 virus has quickly established a world-wide record of being highly contagious, therefore, it's imperative that medical doctors, nurses, attendants and others providing care, are protected so they can keep working, instead of becoming victims of the virus, knocking them out of commission in their gallant and courageous mission.
The combined corporations noted above are producing needed face masks, gowns, scrubs, and face shields, to keep healthcare workers protected from catching the virus while providing care for sometimes infected patients.
These comments about the work their companies are doing were recorded in a presentation on the White House lawn, Monday, March 30, 2020.
TO FIND OTHER NEWS about the Coronavirus Task Force go to TheTopNews.Net, our searchable sister website, gathering news reports from reputable news media reports from real news outlets.
TO FIND MORE INFO about COVID-19 on other websites see the searchable news gathered on TheTopNews.net.
FOR INFO & TIPS go to the United States Government website called CORONAVIRUS.GOV.
---
Other McStreamy Exclusives:
Current News, Sports, Info



Music, Movies, TV Shows

Billboard Heiress Lists $15 Million L.A. Starter House

Now that she's spooned out a whopping $24 million for a brand-new residential extravaganza in L.A.'s princely Pacific Palisades area, formerly New York-based Van Wagner billboard heiress Hillary Thomas has no need for her other Palisades […]
Happy Birthday USA and Classic Hits To You!

THIS MONTH, we're spotlighting singers and musicians born in the month of July by giving their songs Extra Plays. PLUS, GreatGold.fm Internet Radio is observing the 4th of July USA Independence Celebration by playing Patriotic Songs once every hour […]
Commentary
Gary & Friends: Lawmaker MaryAnn Lippert's Budget Views

GARYVIDEOS – The second episode of a video talk show featuring host Gary W. Morgan, a retired broadcast radio news anchor-reporter, and various guests. This episode became available at the authentic McStreamy Video Channel on YouTube, June 12, […]
Our Video Playground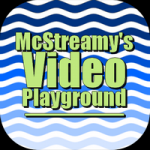 VIDEO PLAYGROUND features several pages of various music, comedy, entertainment and info videos our McStreamy staff has seen on the internet. The videos are shared by the McStreamy.com staff for you to enjoy. New videos are added when we see one you might also like. See VIDEO GUIDE.
Internet Radio Guide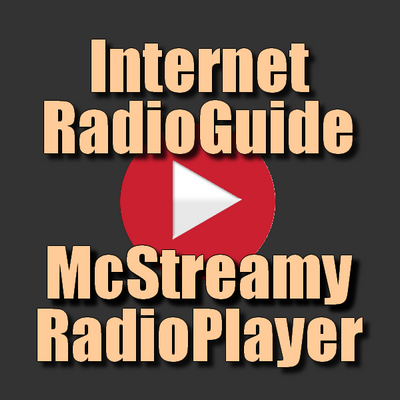 LOOKING FOR MUSIC RADIO? Our Directory has stations listed in 16 categories: Alternative, Country, Jazz, Dance, Reggae, Current Pop, Oldies, Classical, Blues, Suspense, Comedy, Latin, and more. There is bound to be more than one station that can successfully fill your need. See RADIO GUIDE.
SiteGuide Quick Links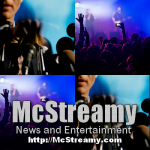 OUR SITEGUIDE shows you easy to understand illustrations with links to the many pages of things to see, listen to, read and view at our McStreamy.com website. It's a simple, straightforward way to get where you want to go, fast. See SITE GUIDE.
---
---