McStreamy.com – The Republican-controlled Wisconsin Legislature has approved a sweeping package of bills weakening the incoming Democratic governor and attorney general. The state Assembly approved the lame-duck legislation Wednesday morning. The Wisconsin Senate did the same less than three hours earlier after lawmakers worked through most of the night. The bills now go to outgoing Republican Gov. Scott Walker, who has signaled his support.
If signed into law by outgoing Governor Walker, the measures would limit the new governor's ability to change administrative rules, which enact laws and give lawmakers the power to control appointees to the state economic development agency's board. The measures would also require the attorney general to get legislative approval to withdraw from lawsuits. That move is designed to block Democratic Gov.-elect Tony Evers from allowing the incoming attorney general, Democrat Josh Kaul, to withdraw Wisconsin from a multi-state lawsuit challenging the Affordable Care Act. The measures also restrict early in-person voting to two weeks before an election.
Wisconsin's incoming Democratic governor is condemning moves by Republicans legislators to weaken his power. Gov.-elect Tony Evers said Wednesday, Republicans have overridden the will of voters who chose Democrats in last month's election. He says a handful of people desperately want to "cling to power." Similar moves by Republican lawmakers to overthrow the will of voters are being made in some other states.
FOR MORE DETAILS, see stories gathered in TheTopNews information seen at USWebDaily.com, which was established in 2005 to be a collection place for truthful news stories from 140 reputable, vetted websites on the internet. See the latest Wisconsin Legislature headlines, summaries and links for full stories at our partner website. – McStreamy NewsBriefs
Recent Original McStreamy Stories
Other News Around The Internet

SiteGuide Gallery Has Quick Links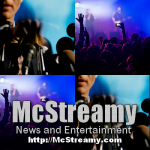 McSTREAMY SITEGUIDE shows you at a glance (with easy to understand illustrations) all of the many pages of things to see, listen to, read and view at our McStreamy.com website. It's a simple, straightforward way to get where you want to go, fast. Click Here or select SITE GUIDE from the Menu at the top of any page.