McStreamy.com – Will the cast of "Whiskey Cavalier" [pic] return to television screens again? The final new episode of the delightful ABC-TV series was scheduled to air Wednesday, May 22, 2019. The program was destined to be one of the casualties of multiple cancellations made every year to make way for replacements that networks hope will fair better with viewers. The problems aren't always casts that don't click (this one was growing in favor), or bad scripts (this one was getting better with each episode), or bad acting (this one was right on), or bad directing (nothing to complain about here), in fact everything about "Whiskey Cavalier" was just fine, and often very comfortable.
Unfortunately, the competition for the "Whiskey Cavalier" time slot didn't work for the potential audience. We're sure, because they had favorites on at the same time, people who would have loved it, didn't bother to sample it during the short first season, so it was given the ax. There are hopes it will return in some form in the future, somewhere, maybe a different day or time slot, or, possibly to be picked up by a different network or channel, but, we will have to hold our breaths. There have been some grumbling on social media by fans who did find it delightful, but, it remains to be seen how that will work out.
In the meantime, we wish the "Whiskey Cavalier" cast seen in the accompanying photo, well, and thank them for their well appreciated performances: Left to right, Vir Das, 39; Josh Hopkins, 48; Scott Foley, 46; Lauren Cohan, 37; Tyler James Williams, 26; and Ana Oritz, 48. – McStreamy NewsBriefs
McStreamy Exclusives:
Current News, Sports, Info



Music, Movies, TV Shows

Our Video Playground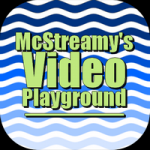 VIDEO PLAYGROUND features several pages of various music, comedy, entertainment and info videos our McStreamy staff has seen on the internet. The videos are shared by the McStreamy.com staff for you to enjoy. New videos are added when we see one you might also like. See VIDEO GUIDE.
Internet Radio Guide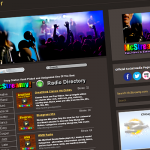 LOOKING FOR MUSIC RADIO? Our Directory has stations listed in 16 categories: Alternative, Country, Jazz, Dance, Reggae, Current Pop, Oldies, Classical, Blues, Suspense, Comedy, Latin, and more. There is bound to be more than one station that can successfully fill your need. See RADIO GUIDE.
SiteGuide Quick Links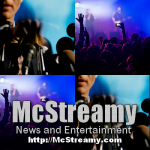 OUR SITEGUIDE shows you easy to understand illustrations with links to the many pages of things to see, listen to, read and view at our McStreamy.com website. It's a simple, straightforward way to get where you want to go, fast. See SITE GUIDE.

---
---