McStreamy.com – The Biden-Harris presidential campaign has a website online that tells the truth about the past four years of the Donald J. Trump actions and/or non-actions on behalf of the citizens of the United States while Trump was occupying the Oval Office in the White House at 1600 Pennsylvania Avenue NW, Washington D.C. The info on the site lays out what the Trump Campaign claims are the Promises Trump has made and kept, compared to the view of presidential candidate Joe Biden and Vice Presidential candidate Kamala Harris.
The Biden-Harris website is "KeepAmericaGreat.com". It points out in detail just why the speakers of the COVID-19 Pandemic version of the 2020 Republican Convention have been trying to push a false narrative in attempting to make Trump's record seem something more than what it is.
The explanations on the site indicate Trump's reign has actually resulted in a series of disastrous decisions and policies that show he has been a failure in keeping his promises and instead is a record of Promises Broken. It would seem when reading through all 12 Issues, one could only decide, logically, to truly KeepAmericaGreat, it would be foolhardy to give Trump another four years of misuse and abuse of the office he now holds, and instead vote for the Democrat's Biden-Harris ticket in the November 2020 election.
To read all about the truth of Trump's accomplishments or failures go to the website with all of the true information regarding promises and whether they have been kept or not. See it all for yourself at TRUMP'S PROMISES MADE, PROMISES BROKEN.
Find out what other websites are reporting about TRUMP'S PROMISES in TheTopNews Search. See WHAT THEY'RE WRITING ABOUT TRUMP'S PROMISES.
Find out more about the Republican National Convention on our sister website for TheTopNews. See WHAT THEY'RE WRITING ABOUT TRUMP GOP CONVENTION.

McStreamy News Exclusives:
Current News, Sports, Info



Music, Movies, TV Shows

We're Ready For The Fall Season!

GreatGold.fm Classic Hits Internet Radio is ready for you to enjoy the greatest mix of Classic Rock, Pop Oldies, and New and Notable Wannabees in our library of The Greats in our music liibrary. Among the songs you hear […]
Commentary

Gary Talks With Tony Ruesch: 30 Years of Public Service

GARYTALK – You're invited to a video from the history book of a Wisconsin county smack dab in the middle of the state. Back in the year 2002, then recently retired Wood County, Wisconsin, County Clerk Tony Ruesch and I recorded a […]
Our Video Playground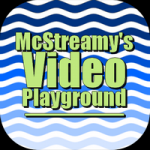 VIDEO PLAYGROUND features several pages of various music, comedy, entertainment and info videos our McStreamy staff has seen on the internet. The videos are shared by the McStreamy.com staff for you to enjoy. New videos are added when we see one you might also like. See VIDEO GUIDE.
Internet Radio Guide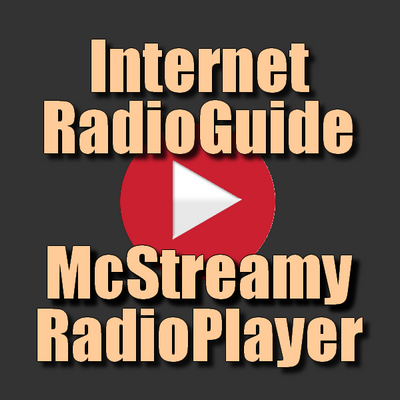 LOOKING FOR MUSIC RADIO? Our Directory has stations listed in 16 categories: Alternative, Country, Jazz, Dance, Reggae, Current Pop, Oldies, Classical, Blues, Suspense, Comedy, Latin, and more. There is bound to be more than one station that can successfully fill your need. See RADIO GUIDE.
SiteGuide Quick Links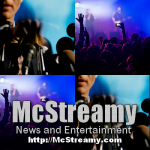 OUR SITEGUIDE shows you easy to understand illustrations with links to the many pages of things to see, listen to, read and view at our McStreamy.com website. It's a simple, straightforward way to get where you want to go, fast. See SITE GUIDE.
---
---