McStreamy.com (2-25-2020 Update) – With 100 percent of Nevada precincts reporting, Vermont U.S. Senator Bernie Sanders (46.8%) remains the definitive winner of the Nevada Democratic Party Presidential Preference Caucus, followed by former Vice President Joe Biden (20.2%), South Bend, Indiana Mayor Pete Buttigieg (14.3%), Massachusetts U.S. Senator Elizabeth Warren (9.7%), Businessman Tom Steyer (4.7%), Minnesota U.S. Senator Amy Klobuchar (4.2%). These results indicate Sanders earns 22 pledged delegates, Biden gets 7 delegates, and Buttigieg can count 3 delegates to support him in the race toward naming a national Democratic Party candidate to be on the November 2020 ballot opposite Republican U.S. President Donald J. Trump.
2-23-20 Update at 10:50 Pm: As the Nevada Democratic Party Presidential Primary counting continued the results have remained close to the same throughout with Bernie Sanders still in the lead with nearly 48 percent, followed by Joe Biden second at 21 percent, Pete Buttigieg third at close to 14 percent, Elizabeth Warren number 4 at almost 10 percent, and Tom Steyer rounding out the top 5 at 4.65 percent. Minnesota U.S. Senator Amy Klobuchar dropped to number 6, losing ground in the tally at less than 4 percent as the hours keep ticking by in the tabulation in Nevada.
Earlier, U.S. Senator Bernie Sanders was happy to hear the news of his apparent win by an expected big margin in the Democratic Party Nevada Caucus in the 2020 race to win the nomination to run to have the honor of possibly occupying the White House after the November 2020 Presidental Election. With approximately 50 percent of the votes counted by midnight February 22nd, Sanders had nearly 47 percent of the total votes, compared to over 19 percent for Joe Biden, 15.4 percent for Pete Buttigieg, 10.3 percent for Elizabeth Warren, and 4.5 percent to Amy Klobuchar. As a result of the perceived win, the candidates look toward the next Democratic Party primary process test coming up in South Carolina, Saturday. The South Carolina primary will be followed by primaries in 14 states all on one day, called Super Tuesday, March 3rd, 2020.
Nevada Democrats made history as the first and only caucus state to include in-person early voting this election cycle to accommodate those unable to attend on Caucus Day. The Nevada Democratic Party announced that there were more than 10,000 Nevadans newly registered to vote as Democrats to participate during the historic four-day early voting period. The Party indicates the addition of the newly registered Democrats places known registered Republicans in third place behind the second-place Independent and non-partisan block of Nevadans.
According to numbers provided by the Nevada Democratic Party, (1) Roughly 105,000 Nevadans total participated in their precinct caucus; (2) Nearly 75,000 turned out during the historic four days of in-person early voting; (3) 30,000 turned out on Caucus Day; (4) Total turnout was more than 21,000 higher than in 2016; (5) 35% of Nevadans who caucused were non-white according to entrance polls; (6) A majority of Nevadans who caucused were first-time caucus-goers. – McStreamy NewsBriefs
TO LEARN MORE see the stories found at our sister website, TheTopNews.Net, the home of News Happening Now, since 2005.
McStreamy Exclusives:
Current News, Sports, Info



Music, Movies, TV Shows

'Fireball' Director Thanakorn Pongsuwan Dies at 46

Thai film maker Thanakorn Pongsuwan, best known for 2009 film "Fireball," died on Friday. He was 46. His death was not caused by the coronavirus outbreak, though his last rites will be affected. Rather he died following an unsuccessful […]
Commentary
Will Donald Trump Finally Be The President We Hoped For?

GARYTALK.COM (GaryWords) – As if things weren't bad enough following 3 and a half years of Donald J. Trump occupying the White House in Washington, D.C., the COVID-19 coronavirus epidemic became another headache when it swiftly became a […]
Our Video Playground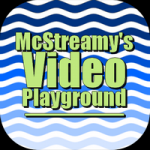 VIDEO PLAYGROUND features several pages of various music, comedy, entertainment and info videos our McStreamy staff has seen on the internet. The videos are shared by the McStreamy.com staff for you to enjoy. New videos are added when we see one you might also like. See VIDEO GUIDE.
Internet Radio Guide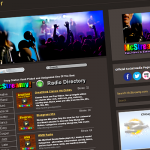 LOOKING FOR MUSIC RADIO? Our Directory has stations listed in 16 categories: Alternative, Country, Jazz, Dance, Reggae, Current Pop, Oldies, Classical, Blues, Suspense, Comedy, Latin, and more. There is bound to be more than one station that can successfully fill your need. See RADIO GUIDE.
SiteGuide Quick Links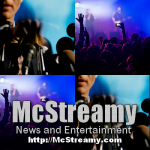 OUR SITEGUIDE shows you easy to understand illustrations with links to the many pages of things to see, listen to, read and view at our McStreamy.com website. It's a simple, straightforward way to get where you want to go, fast. See SITE GUIDE.
---
---