McStreamy.com – Former Trump National Security Advisor Michael Flynn [pic] is feeling more optimistic about his future now that Robert Mueller is officially recommending a judge not give Flynn prison time. The special counsel cites Flynn offered 'substantial' help in the ongoing Russia inquiry, and other criminal inquiries. Mueller filed a heavily redacted memo to the court that shielded the details of Flynn's cooperation because they include "sensitive information about ongoing investigations".
Michael Thomas Flynn is a retired United States Army Lieutenant General who served in the U.S. Army for 33 years, from 1981 until 2014. In January 2017 he briefly served as National Security Advisor to U.S. President Donald J. Trump after being part of the 2016 election campaign that ultimately found Trump sworn into office. During the campaign Flynn would often lead the campaign rally crowds into the "lock her up" chants against Republican candidate Trump's opponent, Democrat Hillary Clinton.
FOR MORE DETAILS, see stories gathered in TheTopNews information gathered at USWebDaily.com, which was established in 2005 to be a gathering place for truthful news stories from 140 reputable, vetted websites on the internet. See the latest Michael Flynn headlines, summaries and links for full stories at our partner website. – McStreamy NewsBriefs
Recent Original McStreamy Stories
Other News Around The Internet

SiteGuide Gallery Has Quick Links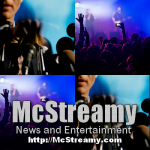 McSTREAMY SITEGUIDE shows you at a glance (with easy to understand illustrations) all of the many pages of things to see, listen to, read and view at our McStreamy.com website. It's a simple, straightforward way to get where you want to go, fast. Click Here or select SITE GUIDE from the Menu at the top of any page.