McStreamy.com – National Institute of Allergies and Infectious Diseases (NIAD) Director, Dr Anthony Fauci, says there is a possibility that the COVID-19 virus may be with us on a seasonal basis every year for awhile. He spoke as part of the White House Coronavirus Task Force today, March 25, 2020. He was joined in Part 2 of today's media news conference by Vice President Mike Pence, who gave additional information about what the Task Force is up to in the battle to tame the virus. Additional information was gained from input from Dr. Deborah Birx, who is White House Coronavirus Response Coordinator. This half of the Task Force report at the White House starts out with Dr. Fauci making some comments.
Dr. Anthony Fauci is an American immunologist who serves as director of the National Institute of Allergy and Infectious Diseases (NIAID) and as a member of the White House Coronavirus Task Force addressing the coronavirus pandemic. Dr. Fauci is 79 years old and as a physician with the National Institutes of Health (NIH) of the United States, he has served public health in various capacities for over fifty years. He has been married since 1985. He and his wife have three children. Fauci has received several awards including the Medal of Freedom.
Dr. Fauci is a member of the National Academy of Sciences, the American Academy of Arts and Sciences, the National Academy of Medicine, the American Philosophical Society, and the Royal Danish Academy of Sciences and Letters, as well as other numerous professional societies including the American Society for Clinical Investigation, the Infectious Diseases Society of America, and the American Association of Immunologists. He serves on the editorial boards of many scientific journals; as an editor of Harrison's Principles of Internal Medicine; and as author, coauthor, or editor of more than 1,000 scientific publications, including several textbooks.
SEE PART 1 OF THIS VIDEO at Pence and Birx Update Media and Public on COVID-19.
TO FIND OTHER NEWS about the Coronavirus Task Force go to TheTopNews.Net, our searchable sister website, gathering news reports from reputable news media reports from real news outlets.
TO FIND MORE INFO about COVID-19 on other websites see the searchable news gathered on TheTopNews.net.
FOR INFO & TIPS go to the United States Government website called CORONAVIRUS.GOV.
---
McStreamy Exclusives:
Current News, Sports, Info



Music, Movies, TV Shows

Our Video Playground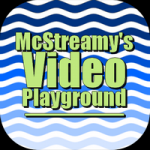 VIDEO PLAYGROUND features several pages of various music, comedy, entertainment and info videos our McStreamy staff has seen on the internet. The videos are shared by the McStreamy.com staff for you to enjoy. New videos are added when we see one you might also like. See VIDEO GUIDE.
Internet Radio Guide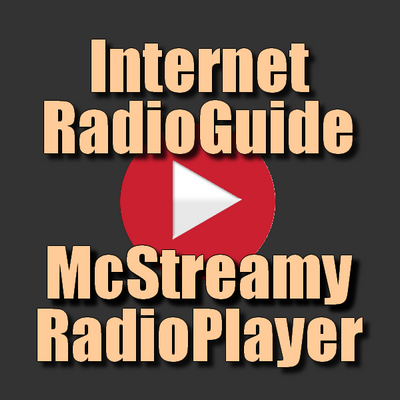 LOOKING FOR MUSIC RADIO? Our Directory has stations listed in 16 categories: Alternative, Country, Jazz, Dance, Reggae, Current Pop, Oldies, Classical, Blues, Suspense, Comedy, Latin, and more. There is bound to be more than one station that can successfully fill your need. See RADIO GUIDE.
SiteGuide Quick Links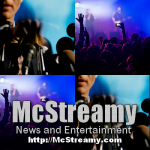 OUR SITEGUIDE shows you easy to understand illustrations with links to the many pages of things to see, listen to, read and view at our McStreamy.com website. It's a simple, straightforward way to get where you want to go, fast. See SITE GUIDE.
---
---