McStreamy.com – The COVID-19 coronavirus ongoing scare caused a number of events to be postponed or cancelled. The Rock & Roll Hall of Fame and Museum in Cleveland, Ohio has succumbed as well.  As a precaution, the RockHall decided in March to postpone the Induction Ceremony for the 2020 crop of singers, bands and musicians to be installed among the greats of Rock and Roll. In addition, the Rock and Roll Hall of Fame Museum is temporarily closed to the public, until further notice. The organization has done so for the health and safety of fans, visitors, and the talent and presenters who were expected at the ceremony. The move is necessary due to the seemingly unstoppable virus, which continues to spread in the USA and worldwide.
The 2020 Rock & Roll Hall of Fame Induction Ceremony and Induction Week festivities are currently postponed until later this year. Additional details, including new dates and ticket information, will be announced and shared directly with ticket holders and supporters. Details of the rescheduled HBO live broadcast of the event will be announced at a later date as well. The RockHall will continue to monitor the situation week to week with public health officials.
Given this temporary closure, the RockHall postponed March events designed to honor Janis Joplin and Linda Ronstadt.
If you purchased a ticket for a postponed event, the RockHall will issue a full refund and alert you via email of the opportunity to purchase when the event is rescheduled.  If you have purchased a ticket for general admission, it will be honored at the Box Office upon your future visit or refunded.
Meanwhile, the Rock and Roll Hall of Fame and Museum is encouraging teachers working to create plans for distance learning to explore the RockHall's free online resources that help you engage students through the power of rock & roll. Visit Rock Hall EDU, their new digital learning platform, to create a free account and access professionally developed lesson plans, activities, presentations, videos, playlists and other digitized primary source materials from the RockHall Library & Archives.  The resources meet national and state learning standards in a variety of subject areas, including music, social studies, English and more.
Current plans, at this writing, are that the Class of 2020 special exhibit will go on display in the museum at the end of April 2020 and will remain up until the Spring of 2021.
EVEN THOUGH THE INDUCTION is postponed, GreatGold.fm Internet Radio is honoring plans that it had to give extra plays to songs by the 2020 Rock and Roll Hall of Fame Inductees during the month of April, 2020. Most of the Rock and Roll stars found in the Hall of Fame are always in the library at GreatGold.fm Internet Radio, but the new inductees will get extra plays in the mix of tunes from the 1950's through the 2010's and beyond,  this month. You may listen online in the McStreamy.com Internet Radio Directory or in the player at the GreatGold.fm Internet Radio website while you Surf the 'Net.


McStreamy Exclusives:
Current News, Sports, Info



Music, Movies, TV Shows

Commentary
GARYVIDEOS: Gary Talks With William (Bill) Goodness

GARYVIDEOS – Looking Back On My Life, I remember the time I conducted a videotaped conversation with former Wood County (Wisconsin) Board Chairman Bill Goodness on the River Cities Public Access Channel in Wisconsin Rapids, WI. The interview […]
Our Video Guide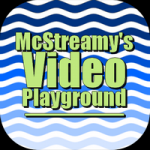 VIDEO PLAYGROUND features several pages of various music, comedy, entertainment and info videos our McStreamy staff has seen on the internet. The videos are shared by the McStreamy.com staff for you to enjoy. New videos are added when we see one you might also like. See VIDEO GUIDE for links to get to Video Playground and information and links to McStreamy Exclusive articles that include videos.
Internet Radio Guide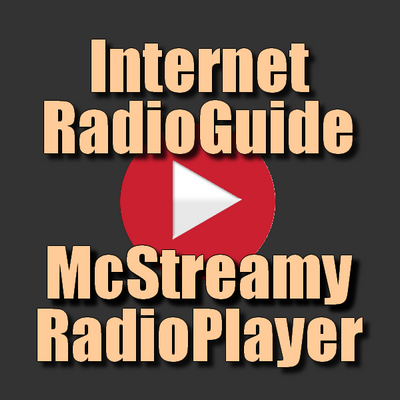 LOOKING FOR MUSIC RADIO? Our Directory has stations listed in 16 categories: Alternative, Country, Jazz, Dance, Reggae, Current Pop, Oldies, Classical, Blues, Suspense, Comedy, Latin, and more. There is bound to be more than one station that can successfully fill your need. See RADIO GUIDE.
SiteGuide Quick Links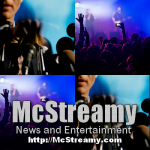 OUR SITEGUIDE shows you easy to understand illustrations with links to the many pages of things to see, listen to, read and view at our McStreamy.com website. It's a simple, straightforward way to get where you want to go, fast. See SITE GUIDE.
---
---