McStreamy.com – After a great deal of speculation, Wisconsin Congressional Representative Paul Ryan (pic) has decided to call it quits. 48 year old Paul Davis Ryan Jr. from Janesville, Wisconsin has been serving as the 54th Speaker of the United States House of Representatives since 2015. He was the Republican Party nominee for Vice President of the United States, running alongside former Massachusetts governor Mitt Romney in the 2012 U.S. presidential election. His announcement of his wish to retire from the House after the current term, opens up the internal election process for his replacement as the Speaker, while, at the same time, leaves replacement choices to represent the Wisconsin 1st Congressional District in the next election wide open. He reluctantly became John Boehner's replacement as Speaker after Boehner stepped down. Ryan has served uncomfortably in the role since Republican Donald J. Trump has occupied the White House since Trump's surprising electoral win in 2016. Ryan says he is not planning to run for President, but, instead wants to have his teenage children know him for more than being a weekend Dad before they move on in their lives. To read what reputable news outlets are writing about Ryan's retirement, see http://uswebdaily.com/uswd/?s=Ryan+Retires. For other McStreamy original news stories see McStreamy NewsBriefs.
Recent Original McStreamy Stories
Other News Around The Internet

SiteGuide Gallery Has Quick Links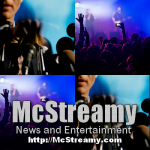 McSTREAMY SITEGUIDE shows you at a glance (with easy to understand illustrations) all of the many pages of things to see, listen to, read and view at our McStreamy.com website. It's a simple, straightforward way to get where you want to go, fast. Click Here or select SITE GUIDE from the Menu at the top of any page.

---
---