McStreamy.com – The Country of Iran has admitted to mistakenly causing the crash of the Ukranian Jetliner, killing all 176 passengers on board. The event took place the night Iran unleashed a number of missiles aimed at American military sites in retaliation for a Trump ordered drone attack that took the life of an Iranian military war official, Gen. Qassem Soleimani. Iran is saying the downing of the plane was unintentional, blaming it on mistaken identification of the plane as an incoming missile that fateful night. The Ukrainian International Airlines plane,  a Boeing 737, instead carried passengers from Ukraine and other countries, including at least 63 Canadian citizens. The plane went down on the outskirts of Tehran during takeoff shortly after Iran launched a barrage of missiles at U.S. forces. No casualties occurred among U.S. military forces, reportedly due to receiving an advance warning of the missile attack. – McStreamy NewsBriefs
TO LEARN MORE see the stories found at our sister website, TheTopNews.Net, the home of USWebDaily News Happening Now.
McStreamy Exclusives:
Current News, Sports, Info



Music, Movies, TV Shows

Our Video Playground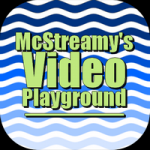 VIDEO PLAYGROUND features several pages of various music, comedy, entertainment and info videos our McStreamy staff has seen on the internet. The videos are shared by the McStreamy.com staff for you to enjoy. New videos are added when we see one you might also like. See VIDEO GUIDE.
Internet Radio Guide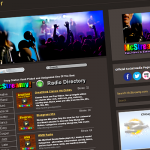 LOOKING FOR MUSIC RADIO? Our Directory has stations listed in 16 categories: Alternative, Country, Jazz, Dance, Reggae, Current Pop, Oldies, Classical, Blues, Suspense, Comedy, Latin, and more. There is bound to be more than one station that can successfully fill your need. See RADIO GUIDE.
SiteGuide Quick Links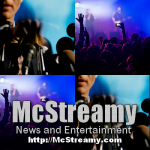 OUR SITEGUIDE shows you easy to understand illustrations with links to the many pages of things to see, listen to, read and view at our McStreamy.com website. It's a simple, straightforward way to get where you want to go, fast. See SITE GUIDE.
---
---