McSTREAMY NEWS – Outgoing President Donald J. Trump Sunday signed the combined COVID-19 Relief Package and Fiscal Funding for the United States Government, but he has done so apparently with reservations about the provisions of both measures, and Congressional adjustments are expected to follow. Provisions expected to be changed include increasing the COVID-19 relief checks from $600 to $2,000 and altering some of the wording of the Fiscal Funding provisions.
AUTHORIZING the Fiscal Funding portion keeps the government in operation without any lapse. Complete details are not specifically known in the confusing situation. The Relief Package and Fiscal Bill Congress passed last week seem approved, but, with final details in flux, until the Congress and Trump White House continue work on the final outcome, expected as early as this week.
TRUMP had vocally objected to some of the provisions after his emissary and Congress HAD negotiated the bill that was passed on to President Trump's desk for his signature. Trump did not immediately sign and instead spent the weekend in his Florida Mara Lago resort business playing golf while important deadlines approached.
FOR MORE STORIES being written on other websites and news sources, try our sister website, TheTopNews.Net from USWebDaily: What They're Writing about COVID Relief and Fiscal Funding.
McStreamy News Exclusives:
Current News, Sports, Info



Music, Movies, TV Shows

Many GreatGold Stars Nominated for RockHall Induction

GREATGOLD NEWS – As has traditionally been true since the inception of GreatGold.fm Internet Radio, the best of the latest crop of nominees to the Rock and Roll Hall of Fame in Cleveland, Ohio, are and have been […]
Commentary

Gary Talks With Tony Ruesch: 30 Years of Public Service

GARYTALK – You're invited to a video from the history book of a Wisconsin county smack dab in the middle of the state. Back in the year 2002, then recently retired Wood County, Wisconsin, County Clerk Tony Ruesch and I recorded a […]
Our Video Playground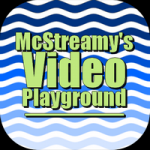 VIDEO PLAYGROUND features several pages of various music, comedy, entertainment and info videos our McStreamy staff has seen on the internet. The videos are shared by the McStreamy.com staff for you to enjoy. New videos are added when we see one you might also like. See VIDEO GUIDE.
Internet Radio Guide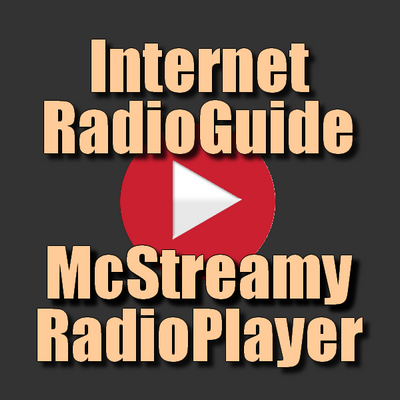 LOOKING FOR MUSIC RADIO? Our Directory has stations listed in 16 categories: Alternative, Country, Jazz, Dance, Reggae, Current Pop, Oldies, Classical, Blues, Suspense, Comedy, Latin, and more. There is bound to be more than one station that can successfully fill your need. See RADIO GUIDE.
SiteGuide Quick Links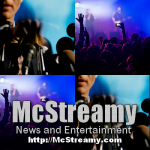 OUR SITEGUIDE shows you easy to understand illustrations with links to the many pages of things to see, listen to, read and view at our McStreamy.com website. It's a simple, straightforward way to get where you want to go, fast. See SITE GUIDE.
---
---