McStreamy.com – Developments in the last couple of days leading into the Presidential Preference Primary Super Tuesday brought about a result not quite expected before last Saturday's major Biden win in South Carolina. It all resulted in a definite two-person race after Minnesota Senator Amy Klobuchar, and former Indiana Mayor Pete Buttigieg dropped out of the race, and endorsed Joe Biden, along with former presidential candidate Beto O'Rourke of Texas.  By midnight, vote counts showed the two men in the photo composite at the top of this report (left to right), Joe Biden and Bernie Sanders, were the only two candidates left in the race with substantial tallies.
Biden won ten Super Tuesday primary states, including Texas and Minnesota, as well as presidential candidate, Massachusetts Senator Elizabeth Warren's home state, plus Maine, Arkansas, Tennessee, Alabama, Oklahoma, North Carolina, and Virginia. Sanders took first place in California, Utah, Vermont, and Colorado. Latecomer, billionaire, and former New York Mayor Mike Bloomberg, who was finally on primary ballots for the first time, only finished number one in the Super Tuesday results in the American Samoa islands in the south Pacific ocean. Following Bloomberg's poor Super Tuesday showing, Bloomberg reassessed his realistic presidential hopes and decided to endorse Biden's continued candidacy instead.
Latest Delegate Counts: These numbers may change as the counting and calculations continue in some states. This is the current count of pledged delegates earned at this update on March 5, 2020: Joe Biden, 627; Bernie Sanders, 551; Warren, 64; Bloomberg, 60; Buttigieg, 26; Klobuchar, 7. At least 1991 delegates are needed to win the right to run as a Democrat on the November ballot. More primaries in other states are coming and the process will culminate with the Democratic Party National Convention scheduled this summer in Milwaukee, Wisconsin. The four-day convention will be held July 13th through July 16, 2020. – McStreamy NewsBriefs
TO LEARN MORE see the stories found at our sister website, TheTopNews.Net, the home of News Happening Now, since 2005.
McStreamy Exclusives:
Current News, Sports, Info



Music, Movies, TV Shows

Commentary
Gary & Friends: Lawmaker MaryAnn Lippert's Budget Views

GARYVIDEOS – The second episode of a video talk show featuring host Gary W. Morgan, a retired broadcast radio news anchor-reporter, and various guests. This episode became available at the authentic McStreamy Video Channel on YouTube, June 12, […]
Our Video Playground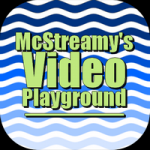 VIDEO PLAYGROUND features several pages of various music, comedy, entertainment and info videos our McStreamy staff has seen on the internet. The videos are shared by the McStreamy.com staff for you to enjoy. New videos are added when we see one you might also like. See VIDEO GUIDE.
Internet Radio Guide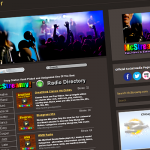 LOOKING FOR MUSIC RADIO? Our Directory has stations listed in 16 categories: Alternative, Country, Jazz, Dance, Reggae, Current Pop, Oldies, Classical, Blues, Suspense, Comedy, Latin, and more. There is bound to be more than one station that can successfully fill your need. See RADIO GUIDE.
SiteGuide Quick Links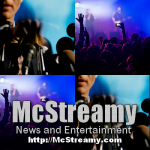 OUR SITEGUIDE shows you easy to understand illustrations with links to the many pages of things to see, listen to, read and view at our McStreamy.com website. It's a simple, straightforward way to get where you want to go, fast. See SITE GUIDE.
---
---