McStreamy.com – The news is out, and what will the United States Senate do with the knowledge that former Trump administration National Security Advisor John Bolton (photo) acknowledges in his new book that President Trump did what House of Representatives have charged him with. John Bolton says in the yet to be published book that Trump told Bolton that he wanted to continue holding military aid to Ukraine until the country helped with investigations into the Democrats. That's what the New York Times claims is in a draft of the manuscript for the Bolton book.
There has been speculation about the Ukraine Affair that the upcoming book may spill the beans from Bolton's time inside the Trump White House. The revelation via the New York Times report indicates it is apparently true, according to information the news story is relying on. It is not known exactly who leaked the information, however, Fox News reports a top aide to Bolton is disputing that Bolton shared the manuscript of his forthcoming book with "close associates".
The U.S. House of Representatives voted along party lines, December 18, 2019, to impeach President Donald J. Trump for the high crimes and misdemeanors of Article I: Abuse of Power (230-197) and Article II: Obstruction of Congress (229-198). Will this current development help the Republican-controlled United States Senate decide to call John Bolton as a witness in the Presidential Impeachment Trial in progress due to the Constitutional requirements resulting from the Democratic Party controlled House of Representatives Impeachment of President Trump? – McStreamy NewsBriefs
TO LEARN MORE see the stories found at our sister website, TheTopNews.Net, the home of News Happening Now.
McStreamy Exclusives:
Current News, Sports, Info



Music, Movies, TV Shows

Our Video Playground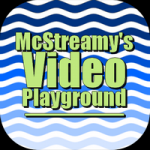 VIDEO PLAYGROUND features several pages of various music, comedy, entertainment and info videos our McStreamy staff has seen on the internet. The videos are shared by the McStreamy.com staff for you to enjoy. New videos are added when we see one you might also like. See VIDEO GUIDE.
Internet Radio Guide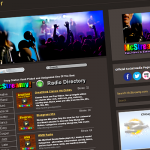 LOOKING FOR MUSIC RADIO? Our Directory has stations listed in 16 categories: Alternative, Country, Jazz, Dance, Reggae, Current Pop, Oldies, Classical, Blues, Suspense, Comedy, Latin, and more. There is bound to be more than one station that can successfully fill your need. See RADIO GUIDE.
SiteGuide Quick Links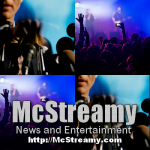 OUR SITEGUIDE shows you easy to understand illustrations with links to the many pages of things to see, listen to, read and view at our McStreamy.com website. It's a simple, straightforward way to get where you want to go, fast. See SITE GUIDE.
---
---