McStreamy.com – If you find a need to try to keep abreast of and about what is happening regarding the COVID-19 Coronavirus crisis in the United States, we at McStream.com have created a page on our website to help you do that. We have a page on our site for you to watch the CORONAVIRUS TASK FORCE BRIEFINGS LIVE from the White House in Washington, D.C., during which there are often real pieces of information from doctors and others who are part of the Coronavirus Task Force, created by the Trump Administration.
You can watch LIVE while the event is actually happening, and/or view a recording of the event afterward in the same space. We have placed a smaller version of the above images on the McStreamy.com frontpage to go there. You can find that smaller image below the rotating larger images in the slider in which you found this larger version of the combined image announcing the Task Force Briefings.
Please note, when the Coronavirus Task Force Briefing Reports took place in the early days of the briefings, they were at first strictly informational from reputable doctors and other knowledgeable persons, while Vice President Mike Pence was the sole moderator. They are often something entirely different since President Trump has helmed the events. You may learn more useful information that sticks to the COVID-19 crisis only after Trump turns the remainder of each "Task Force Briefing" over to Vice President Pence and the actual Task Force personnel later toward the end of the sometimes lengthy "Task Force Briefing".
This smaller image version is on the front page of our website. Click or tap on it to go to the page set up for viewing today's Coronavirus Task Force Briefing Report when it is live or later by recording:

---

McStreamy News Exclusives:
Current News, Sports, Info



Music, Movies, TV Shows

Commentary
GARYVIDEOS: Gary Talks With William (Bill) Goodness

GARYVIDEOS – Looking Back On My Life, I remember the time I conducted a videotaped conversation with former Wood County (Wisconsin) Board Chairman Bill Goodness on the River Cities Public Access Channel in Wisconsin Rapids, WI. The interview […]
Our Video Guide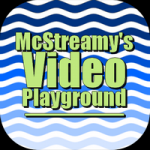 VIDEO PLAYGROUND features several pages of various music, comedy, entertainment and info videos our McStreamy staff has seen on the internet. The videos are shared by the McStreamy.com staff for you to enjoy. New videos are added when we see one you might also like. See VIDEO GUIDE for links to get to Video Playground and information and links to McStreamy Exclusive articles that include videos.
Internet Radio Guide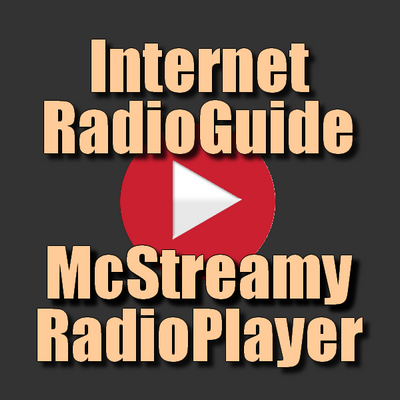 LOOKING FOR MUSIC RADIO? Our Directory has stations listed in 16 categories: Alternative, Country, Jazz, Dance, Reggae, Current Pop, Oldies, Classical, Blues, Suspense, Comedy, Latin, and more. There is bound to be more than one station that can successfully fill your need. See RADIO GUIDE.
SiteGuide Quick Links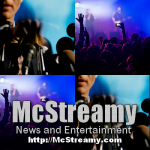 OUR SITEGUIDE shows you easy to understand illustrations with links to the many pages of things to see, listen to, read and view at our McStreamy.com website. It's a simple, straightforward way to get where you want to go, fast. See SITE GUIDE.
---
---