McStreamy.com – The United States Senate voted today, February 5th, 2020, to acquit President Donald J. Trump on both Article 1 and Article 2 of Impeachment charges brought by the United States House of Representatives. The Senate vote on Article One (Abuse of Power) was 50 not-guilty to 48 guilty votes, while the tally was 51 not-guilty to 47 guilty votes on the Second Article (Obstruction of Congress) in the House Impeachment.
There was a difference in the outcome due to lone Republican Senator Mitt Romney voting Guilty in the House charge that, essentially, the President solicited a foreign government to get involved in the outcome of the U.S. election process. Romney said Trump abused the public trust.
When voting on Article 2 of the charges, Romney rejoined the party-line vote, which amounted to 51 Republicans voting Not Guilty to Article 2, while 47 Democrat and Independent Senators voted Guilty. Article 2 in the Impeachment, essentially, related to Trump not allowing or providing White House documents requested by House Committees and blocking witness testimony in the House investigations that resulted in the Impeachment charges. – McStreamy NewsBriefs
TO LEARN MORE see the stories found at our sister website, TheTopNews.Net, the home of News Happening Now, since 2005.
McStreamy Exclusives:
Current News, Sports, Info



Music, Movies, TV Shows

Commentary
Our Video Playground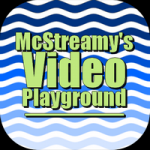 VIDEO PLAYGROUND features several pages of various music, comedy, entertainment and info videos our McStreamy staff has seen on the internet. The videos are shared by the McStreamy.com staff for you to enjoy. New videos are added when we see one you might also like. See VIDEO GUIDE.
Internet Radio Guide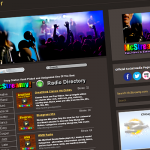 LOOKING FOR MUSIC RADIO? Our Directory has stations listed in 16 categories: Alternative, Country, Jazz, Dance, Reggae, Current Pop, Oldies, Classical, Blues, Suspense, Comedy, Latin, and more. There is bound to be more than one station that can successfully fill your need. See RADIO GUIDE.
SiteGuide Quick Links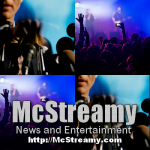 OUR SITEGUIDE shows you easy to understand illustrations with links to the many pages of things to see, listen to, read and view at our McStreamy.com website. It's a simple, straightforward way to get where you want to go, fast. See SITE GUIDE.
---
---