McStreamy.com – The Senate Impeachment Trial portion of the proceedings involving the Impeachment of President Donald J. Trump, started in the U.S. House of Representatives, is now in progress in the main chamber of the U.S. Senate. The trial is presided over by U.S. Supreme Court Chief Justice John Roberts (pic-center), per the Consitution's provision for such an event. House Impeachment Trial managers are Jerome Nadler, D-NY (pic-left), Adam Schiff, D-Calif (center-left), and, not pictured, House Representatives, Zoe Lofgren (D-CA), Hakeen Jeffries (D-NY, Val Demings (D-Fla), Jason Crow (D-Colo), Sylvia Garcia (D-Texas). President Trump's defense team consists of Attorney's, Jay Sekulow (center-right), and not pictured, Pat Cipollone, Ken Starr, Alan Dershowitz, Robert Ray, Jane Raskin, Eric Hershmann, and Pam Bondi.
The subject of the Senate Trial, President Donld Trump, is not present at the proceedings, but looks on to the far right of the above collage, while he goes about his presidential schedule, as he awaits the outcome. Trump will be listed as Impeached in history books, regardless of the outcome of the trial, because the House has already voted to issue that pronouncement, however, the Constitution says the Senate Trial is to determine if the Senate agrees and to what extent. Only the Senate can remove a President of the United States from office if they so wish, following the House Impeachment action. – McStreamy NewsBriefs
TO LEARN MORE see the stories found at our sister website, TheTopNews.Net, the home of USWebDaily News Happening Now Since 2005.
McStreamy Exclusives:
Current News, Sports, Info



Music, Movies, TV Shows

Our Video Playground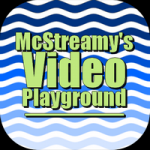 VIDEO PLAYGROUND features several pages of various music, comedy, entertainment and info videos our McStreamy staff has seen on the internet. The videos are shared by the McStreamy.com staff for you to enjoy. New videos are added when we see one you might also like. See VIDEO GUIDE.
Internet Radio Guide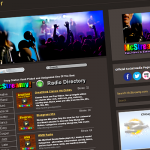 LOOKING FOR MUSIC RADIO? Our Directory has stations listed in 16 categories: Alternative, Country, Jazz, Dance, Reggae, Current Pop, Oldies, Classical, Blues, Suspense, Comedy, Latin, and more. There is bound to be more than one station that can successfully fill your need. See RADIO GUIDE.
SiteGuide Quick Links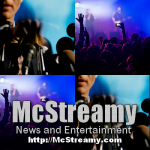 OUR SITEGUIDE shows you easy to understand illustrations with links to the many pages of things to see, listen to, read and view at our McStreamy.com website. It's a simple, straightforward way to get where you want to go, fast. See SITE GUIDE.
---
---