McSTREAMY.COM (02/01/2016) – There is a lot of concern about the on-going health of the internet radio world due to changes in fees that make it possible to play legal music over the internet. Many internet-only stations are experiencing financial stress, because a provision giving a break to small webcasters, run often by hobbyists who enjoy streaming music to their loyal listeners, expired at the end of 2015. New rates sometimes double and triple the cost of operation, causing often well-run internet stations to close the doors. The Bright Spot? The Heart of GreatGold.fm Classic Hits Radio is healthy and continues to be an Everyday Thing.
DURING THE MONTH OF FEBRUARY GreatGold Internet Radio continues its tradition of giving Extra Plays to music produced by musicians and singers born in the month at hand. This month the internet-only station is celebrating the music of singers and musicians born in February by giving their solo hit songs, or hits by Bands they have been members of, Extra Plays in the GreatGold mix of the greatest hit tunes from the 1950s, 60s, 70s, 80s, 90s, and now, also the best of the 2000s.
FEBRUARY IS ALSO THE MONTH OF VALENTINES DAY. To promote and honor the Holiday designed for Romance, Kissing, Hugs, Snuggling, Cuddling, Kindness, Warmth and Love, GreatGold.fm is including special Valentines Day songs throughout each day and night during the entire month. You could say, paying attention to Romance during the Valentines Day Month is more evidence that GreatGold's heart continues to be in the right place.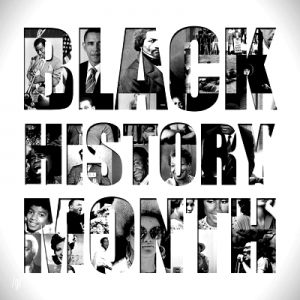 FEBRUARY IS ALSO BLACK HISTORY MONTH, which is the perfect time for all of us to remember that it was the melting together of music by white, black, brown, red, yellow and beige musicians that brought about Rock and Roll. We all need to make note of Black History Month for many reasons, including the historical significance of inventions and other Black achievements.
One of the important achievements that affects tons of us, everyday, no matter what color our skin, is wrapped up in the fact that a large percentage of Rock and Roll owes much to early black musicians, many of whom are on the everyday playlist at GreatGold.fm Internet Radio, throughout every year. The pioneers of Rock, and their influences on the genre, are a great part of Black History that affects everyone, positively, musicians and music lovers, alike, the world over. GreatGold Internet Radio includes many Black music artists from out of the past on their playlist often.
CLASSIC HITS MUSIC STARS born in February include: Don Everly of the Everly Brothers; Bob Shane of the Kingston Trio; Ray Sawyer of Dr. Hook; Mike Campbell of Tom Petty and The Heartbreakers; Graham Nash of Crosby, Stills, Nash and Young, and The Hollies; Alan McKay of Earth, Wind and Fire; Ross Valory of Journey; Neal Schon of Journey and Bad English; Dennis Edwards of The Temptations;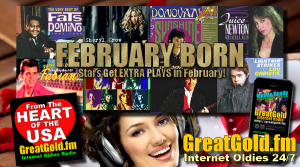 AND: Roy Yaeger of Atlanta Rhythm Section; James Dunn of The Stylistics; George Harrison of The Beatles and solo careers; Fats Domino; Bob Hite and Adalpho De La Parra of Canned Heat; Johnathan Cain of Journey and Babys; Brian Jones of Rolling Stones; Tennessee Ernie Ford; Phyllis McGuire of The McGuire Sisters; Peter Gabriel of Genesis and solo career; Sergio Mendes; Bonnie Rosman, Peter Lucia and Eddie Gray of Tommy James and the Shondells; Sheryl Crow;
PLUS: Cindy Wilson of The B-52s; Cory Wells and Joe Schermie of 3 Dog Night; Charles Winfield, Tim Buckley, Lew Soloff and Al Kooper of Blood, Sweat and Tears; Duff McKagen of Guns and Roses; Fabian Forte; David Bryan of Bon Jovi; Creed Bratton of The Grass Roots; Carole King; Smokey Robinson of The Miracles and solor careers; Lou Christie; Mark Andes and Roger Fisher of Heart; Walter Becker of Steely Dan; Jon Brant of Cheap Trick; Peter Tork of The Monkees;
ALSO: Johnny Van Zant of Lynyrd Skynyrd; Melissa Manchester; James Ingram; Gene Pitney; Derek Pellicci of Little River Band; Juice Newton; Donovan; Gene Vincent; Eric Haydock of The Hollies; Loi Tolhurst of The Cure; John Steel and Vic Briggs of The Animals; Florence LaRue Gamble of The 5th Dimension; Don Wilson of The Ventures; and other great musicians and singers from the Golden Years of Music.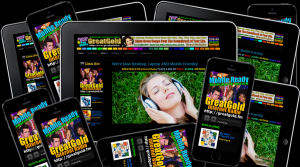 GreatGold.fm Internet Radio, established in 2008, has paid since the beginning, and continues to pay, all required, legal, music licensing fees to reimburse those who produce the music they play, because, GreatGold believes it is the right thing to do. The creative people who have worked hard and sometimes very long hours that end up in recordings to be treasured by music lovers forever, deserve to be compensated for their worthwhile and appreciated output.
HOW TO FIND GREATGOLD.FM: The station is listed in many popular radio directories, music apps, and the stream is available over the internet directly from their website at GREATGOLD.FM. If you're interested in loading a Mobile App onto your device, Links to Mobile Apps are included inside their website, as are Links to Directories that are known to include the internet station among their listings. Be sure to look over their entire website for all kinds of graphical and written material relating to the internet-only radio station and the music they play. The website is now Mobile Friendly, as well as being pleasing to view on your Desktop Computer, Laptop, Pad, Pod or Tablet.
Copyright © 2016 GreatGold.fm
---
Portions of this article by Gary Morgan were originally published at GreatGold.fm. Both GreatGold.fm and McStreamy.com are part of the Morbizco Internet Media Group. – McStreamy
---
---
---