McStreamy.com – After several days of the world being captivated by the vote-counting process in the USA, the Associated Press and all major news media, including FOX News, Saturday, November 7, 2020,  have declared former Vice President Joe Biden the apparent winner of the 2020 Presidental Election. Democrat candidate Joe Biden (pic-left) and his Vice-Presidential running mate, U.S. Senator Kamala Harris (pic-right) are anxious to get to work governing as a team interested in representing the entire country in a non-partisan way, as opposed to the last four years of the Donald J. Trump administration, often evidenced by Trump's policies, speeches, Tweets, and attitudes.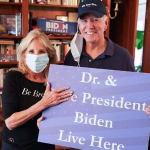 Trump's favorite news channel, Fox News, declared Biden the apparent winner as other news media did after it became evident, mathematically, Trump did not have an avenue to overtake Biden in the race for Electoral Votes. President-Elect Biden reached 290 Electoral Votes after the Biden team mathematically won Arizona, Pennsylvania, and Nevada in addition to more than 254 Electoral Votes already gathered in the counting process.
Soon to be First Lady Jill Biden and her husband, President-Elect Joe Biden (pic-insert), are looking forward to moving into the White House as President and Mrs. Biden, once the current occupants, Melania Trump and her husband, Donald J. Trump, move out after Joe is sworn in on January 20, 2021.
President Trump's campaign so far, at this writing, has not conceded and is planning on retaining the Oval Office after recounts take place. Logically, factually, after one-side wins at least 270 Electoral Votes by the number of states won, the other side cannot amass enough Electoral Votes to be declared the winner. However, Trump is alleging improprieties, including possible counts of illegal votes, may have taken place, and Trump expects to file lawsuits that he hopes, ultimately, might change the outcome.
FOR MORE STORIES being written on other websites and news sources, try our sister website, TheTopNews.Net from USWebDaily: Joe Biden and Kamala Harris Win White House.
McStreamy News Exclusives:
Current News, Sports, Info



Music, Movies, TV Shows

Autumn Days Bring Autumn Leaves and Fall Favs

GREATGOLD NEWS – The Fall months of Autumn, September, October, and November, are a great time to enjoy popular favorite tunes found in the music library of internet radio stations like GreatGold.fm, which has […]
Commentary

Gary Talks With Tony Ruesch: 30 Years of Public Service

GARYTALK – You're invited to a video from the history book of a Wisconsin county smack dab in the middle of the state. Back in the year 2002, then recently retired Wood County, Wisconsin, County Clerk Tony Ruesch and I recorded a […]
Our Video Playground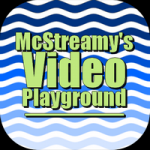 VIDEO PLAYGROUND features several pages of various music, comedy, entertainment and info videos our McStreamy staff has seen on the internet. The videos are shared by the McStreamy.com staff for you to enjoy. New videos are added when we see one you might also like. See VIDEO GUIDE.
Internet Radio Guide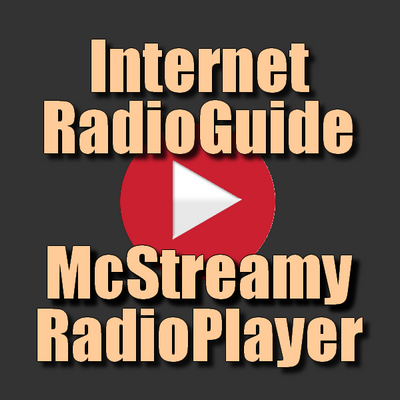 LOOKING FOR MUSIC RADIO? Our Directory has stations listed in 16 categories: Alternative, Country, Jazz, Dance, Reggae, Current Pop, Oldies, Classical, Blues, Suspense, Comedy, Latin, and more. There is bound to be more than one station that can successfully fill your need. See RADIO GUIDE.
SiteGuide Quick Links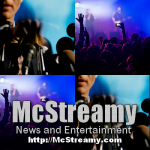 OUR SITEGUIDE shows you easy to understand illustrations with links to the many pages of things to see, listen to, read and view at our McStreamy.com website. It's a simple, straightforward way to get where you want to go, fast. See SITE GUIDE.
---
---