McStreamy.com – What in the world happened to the 2020 Results of the Iowa Caucus to determine Iowa's Choice among nominees hoping to be the Democratic Party candidate preference on the November 2020 ballot for President of the United States? Due to some kind of mix-up February 3rd. 2020 the Iowa Democratic Party was unable to provide the evenings results to the candidates' campaigns and television, radio, and newspaper news media. As a result, late in the night, each of the major candidates made rousing campaign speeches to followers and tv audiences sounding as though they each were winners, before heading across the country to the first true primary of the season in New Hampshire.
The Iowa Caucus process was the first presidential preference test for Democrats running for the honor, and all candidates still in the race were hoping to have a good showing to get the momentum going strong before heading to the next hurdle. There are indications complications of a newly installed software system designed to report results back to caucus headquarters from several satellite caucus meetings of Iowan residents around the state and in other states and countries may have failed or caused delays in gathering and reporting the information in a timely manner. However, candidate campaigns, candidates, news media, reporters, viewers, and listeners were left dangling in the wind awaiting the final results way past the time they usually would know the results of the first test in the nation. – McStreamy NewsBriefs
For the latest Caucus Results released by the Iowa Democratic Party see Politics & Government.
TO LEARN MORE see the stories found at our sister website, TheTopNews.Net, the home of News Happening Now, since 2005.
McStreamy Exclusives:
Current News, Sports, Info



Music, Movies, TV Shows

Commentary
Our Video Playground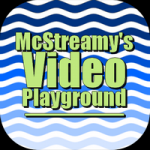 VIDEO PLAYGROUND features several pages of various music, comedy, entertainment and info videos our McStreamy staff has seen on the internet. The videos are shared by the McStreamy.com staff for you to enjoy. New videos are added when we see one you might also like. See VIDEO GUIDE.
Internet Radio Guide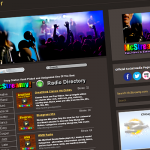 LOOKING FOR MUSIC RADIO? Our Directory has stations listed in 16 categories: Alternative, Country, Jazz, Dance, Reggae, Current Pop, Oldies, Classical, Blues, Suspense, Comedy, Latin, and more. There is bound to be more than one station that can successfully fill your need. See RADIO GUIDE.
SiteGuide Quick Links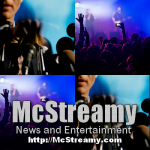 OUR SITEGUIDE shows you easy to understand illustrations with links to the many pages of things to see, listen to, read and view at our McStreamy.com website. It's a simple, straightforward way to get where you want to go, fast. See SITE GUIDE.
---
---