McStreamy.com – One of the most recognizable men on television for more than six decades, Regis Philbin (pic), has died at the age of 88. He passed away on July 24, 2020. Regis Philbin started out in show business as a page for The Tonight Show, starring Steve Allen, long before the famous Johnny Carson version. Regis was the star of local television in California, and was second banana to comedian Joey Bishop when Bishop tried to gain for ABC-TV the hugely successful NBC-TV Johnny Carson Tonight Show audience for a time.
Regis found his real niche when hosting a morning talk show later in his native New York. The show evolved into the famous Live with Regis Philbin and Kathie Lee Gifford with a national audience for many years before becoming Live with Regis Philbin and Kelly Ripa. After logging 16,000 hours in front of television cameras, Philbin retired from the daily rigors of live entertainment and information but instead showed up on various programs every once in a while when the urge brought him out of retirement for brief periods.
Regis was often a guest on Late Night with David Letterman on CBS-TV, where Philbin was sometimes the butt of jokes, but it was disguised reverence for the easy going, lively, likeable talk host talent Regis embodied during his monumentous career.
Find out more about Regis Philbin on our sister website for TheTopNews. See WHAT THEY'RE WRITING ABOUT REGIS PHILBIN

McStreamy News Exclusives:
Current News, Sports, Info



Music, Movies, TV Shows

We're Ready For The Fall Season!

GreatGold.fm Classic Hits Internet Radio is ready for you to enjoy the greatest mix of Classic Rock, Pop Oldies, and New and Notable Wannabees in our library of The Greats in our music liibrary. Among the songs you hear […]
Commentary

Gary Talks With Tony Ruesch: 30 Years of Public Service

GARYTALK – You're invited to a video from the history book of a Wisconsin county smack dab in the middle of the state. Back in the year 2002, then recently retired Wood County, Wisconsin, County Clerk Tony Ruesch and I recorded a […]
Our Video Playground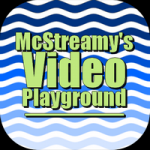 VIDEO PLAYGROUND features several pages of various music, comedy, entertainment and info videos our McStreamy staff has seen on the internet. The videos are shared by the McStreamy.com staff for you to enjoy. New videos are added when we see one you might also like. See VIDEO GUIDE.
Internet Radio Guide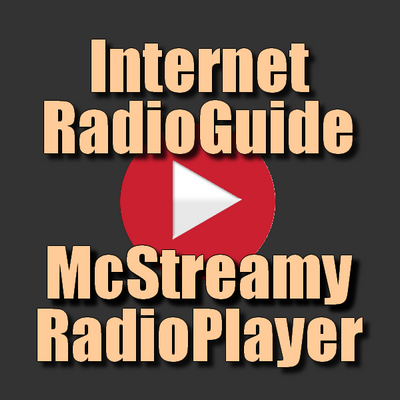 LOOKING FOR MUSIC RADIO? Our Directory has stations listed in 16 categories: Alternative, Country, Jazz, Dance, Reggae, Current Pop, Oldies, Classical, Blues, Suspense, Comedy, Latin, and more. There is bound to be more than one station that can successfully fill your need. See RADIO GUIDE.
SiteGuide Quick Links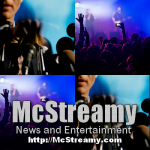 OUR SITEGUIDE shows you easy to understand illustrations with links to the many pages of things to see, listen to, read and view at our McStreamy.com website. It's a simple, straightforward way to get where you want to go, fast. See SITE GUIDE.
---
---