McStreamy.com – The Primary Season switches into high gear with this Saturday's South Carolina Democratic Presidential Preference Primary followed by next week's Super Tuesday, March 3rd when primaries will be held in 15 states all on the same day. The long list of Democrats seeking the Democrat national candidacy on the November 2020 ballot has been getting smaller and smaller as candidates have dropped off for lack of support and funds. Those remaining in the running, at this writing, include Joseph Biden, Pete Buttigieg, Amy Klobuchar, Bernie Sanders, Tom Steyer, Elizabeth Warren, and Tulsi Gabbard. South Carolina has 54 delegates up for grabs.
New York Mayor Mike Bloomberg, who got into the race late, will not be on the South Carolina ballot, saving himself for Super Tuesday ballots when a total of 1344 delegates will be pledged depending on the results of primaries in 14 states and American Samoa. However, the South Carolina Voting Commission indicates there will be some names on the SC ballot who are no longer running (Michael Bennet, Cory Booker, John Delaney, Deval Patrick, Andrew Yang) due to not being removed before the printing cutoff date. So voters in South Carolina will have to be careful not to waste their votes on candidates who have dropped out of the race but are still on the ballots before them.
More delegates to the presidential nominating conventions can be won on Super Tuesday than on any other single day. Super Tuesday primaries and caucuses occur in many states and typically represent a presidential candidate's first test of national electability. Candidates must do well on this day to help secure their party's nomination. Convincing wins in Super Tuesday primaries have usually propelled candidates to their party's nomination. States participating in 2020 Super Tuesday are Alabama, Arkansas, California, Colorado, Maine, Massachusetts, Minnesota, North Carolina, Oklahoma, Tennessee, Texas, Utah, Vermont, and Virginia, plus American Samoa, a U.S. territory in the South Pacific Ocean. –McStreamy NewsBriefs
TO LEARN MORE see the stories found at our sister website, TheTopNews.Net, the home of News Happening Now, since 2005.
McStreamy Exclusives:
Current News, Sports, Info



Music, Movies, TV Shows

Iflix Asian Streamer Cuts Jobs as Coronavirus Adds to Debt Woes

Iflix, the multi-territory streaming firm based in Malaysia, has confirmed a significant wave of job cuts. The company is under pressure during the coronavirus crisis and ahead of debt repayment deadlines. The company is believed to be laying off 65 […]
Commentary
Will Donald Trump Finally Be The President We Hoped For?

GARYTALK.COM (GaryWords) – As if things weren't bad enough following 3 and a half years of Donald J. Trump occupying the White House in Washington, D.C., the COVID-19 coronavirus epidemic became another headache when it swiftly became a […]
Our Video Playground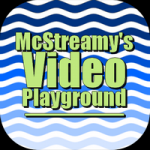 VIDEO PLAYGROUND features several pages of various music, comedy, entertainment and info videos our McStreamy staff has seen on the internet. The videos are shared by the McStreamy.com staff for you to enjoy. New videos are added when we see one you might also like. See VIDEO GUIDE.
Internet Radio Guide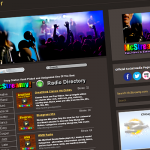 LOOKING FOR MUSIC RADIO? Our Directory has stations listed in 16 categories: Alternative, Country, Jazz, Dance, Reggae, Current Pop, Oldies, Classical, Blues, Suspense, Comedy, Latin, and more. There is bound to be more than one station that can successfully fill your need. See RADIO GUIDE.
SiteGuide Quick Links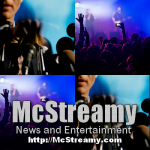 OUR SITEGUIDE shows you easy to understand illustrations with links to the many pages of things to see, listen to, read and view at our McStreamy.com website. It's a simple, straightforward way to get where you want to go, fast. See SITE GUIDE.
---
---