McSTREAMY.COM – Jason Priestley (pic-left) and Cindy Sampson (right) star in "Private Eyes", a series that reminds us of the best of the old Moonlighting, and Castle series, combined with new twists, great acting, chemistry and future possibilities. "Private Eyes" is currently being seen on ION-TV a relatively small network of 60+ television stations around the United States, and cable channels, satellite services, and on-demand outlets in various venues, including internet apps.
"Private Eyes" follows the story of ex-pro hockey player Matt Shade (Priestley), who irrevocably changes his life when he decides to team up with fierce P.I. Angie Everett (Cindy Sampson) to form an investigative unit that grows as a friendship and detecting abilities. The story lines often include Shade's blind daughter, her grandfather, Angie's estranged mother, and various other outside persons, that, together with interesting mysteries, make a delightful hour of a worthy, smooth, believable, often effortless, drama-comedy.
ION Television, a top 10-ranked U.S. general entertainment network, is the flagship of the independent, privately held media company, ION Media. Launched in 2007, ION Television features a "Positively Entertaining" schedule of proven, award-winning programs, quality original series and popular holiday movies available on multiple platforms via its state-of-the-art distribution system. As owner of the nation's largest broadcast station group, ION Media's 60 full-power stations reach 100 million homes. For more information, visit www.iontelevision.com.
For the iON-Television program schedule and where you can view "Private Lives" in your area, check your tv service schedules. – McStreamy NewsBriefs
Recent Original McStreamy Stories
GreatGold.fm Internet Radio Gives Blissful Listening 24/7

GREATGOLD is the place to be for 24 hours of blissful listening everyday. This internet radio station plays Classic Hits from the 1950s, 60s, 70s, […]

Def-L, Cure, Janet, Nicks, RadioHd, RoxyM, Zombies in TheHall.

McSTREAMY.COM – The Rock and Roll Hall of Fame has announced the 2019 inductees to be honored in a ceremony next year. They are, The Cure, Def […]

Trump's Former Fixer Gets Lesser Sentence Due To Mueller Help

McStreamy.com – Donald J. Trump's former attorney/fixer Michael Cohen [pic] today (12-12-2018) received a sentence in Federal court […]
Other News Around The Internet

SiteGuide Gallery Has Quick Links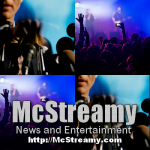 McSTREAMY SITEGUIDE shows you at a glance (with easy to understand illustrations) all of the many pages of things to see, listen to, read and view at our McStreamy.com website. It's a simple, straightforward way to get where you want to go, fast. Click Here or select SITE GUIDE from the Menu at the top of any page.

---