McSTREAMY.COM – Jason Priestley (pic-left) and Cindy Sampson (right) star in "Private Eyes", a series that reminds us of the best of the old Moonlighting, and Castle series, combined with new twists, great acting, chemistry and future possibilities. "Private Eyes" is currently being seen on ION-TV a relatively small network of 60+ television stations around the United States, and cable channels, satellite services, and on-demand outlets in various venues, including internet apps.
"Private Eyes" follows the story of ex-pro hockey player Matt Shade (Priestley), who irrevocably changes his life when he decides to team up with fierce P.I. Angie Everett (Cindy Sampson) to form an investigative unit that grows as a friendship and detecting abilities. The story lines often include Shade's blind daughter, her grandfather, Angie's estranged mother, and various other outside persons, that, together with interesting mysteries, make a delightful hour of a worthy, smooth, believable, often effortless, drama-comedy.
ION Television, a top 10-ranked U.S. general entertainment network, is the flagship of the independent, privately held media company, ION Media. Launched in 2007, ION Television features a "Positively Entertaining" schedule of proven, award-winning programs, quality original series and popular holiday movies available on multiple platforms via its state-of-the-art distribution system. As owner of the nation's largest broadcast station group, ION Media's 60 full-power stations reach 100 million homes. For more information, visit www.iontelevision.com.
For the iON-Television program schedule and where you can view "Private Lives" in your area, check your tv service schedules. – McStreamy NewsBriefs
Recent Original McStreamy Stories
Chuck Berry Was and Is A Giant Influence On Rock and Roll

McStreamy.com – One of the true pioneers of rock and roll music, would have been 92 years old this month, had he not passed away after […]

Paul Allen Touched Technology, Sports, Science and The Arts

McStreamy.com – Paul Allen [pic], the billionaire co-founder of Microsoft, died October 15, 2018 at the age of 65. His cancer had returned. […]

Popular Singer Cliff Richard Has Been Moving It Since 1958

McStreamy.com – Worldwide recording star CLIFF RICHARD [pic] was born Harry Rodger Webb, October 14, 1940 in Lucknow, United Provinces, British […]
Other News Around The Internet

SiteGuide Gallery Has Quick Links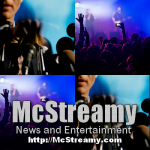 McSTREAMY SITEGUIDE shows you at a glance (with easy to understand illustrations) all of the many pages of things to see, listen to, read and view at our McStreamy.com website. It's a simple, straightforward way to get where you want to go, fast. Click Here or select SITE GUIDE from the Menu at the top of any page.

COMMENTS WELCOME: As is the case with any article or feature at McStreamy.com, we're always happy to hear your Comments. Only Registered McStreamy Users can enter Comments at YOUR VIEWS, or interact with other Comments. Be sure to Register or Log In using links in our Main Menu at the top of any page. Your comments for YOUR VIEWS, may be subject to review before appearing. If approved for publication, they will appear in the YOUR VIEWS public pages, accessible to all readers. If you wish to write to our staff privately, please use the CONTACT US form. CONTACT US will only be read by our staffers and appropriate action will be taken accordingly. – McSTREAMY.COM
---