McStreamy.com – (UPDATE at 3:24 PM CST, Feb. 6, 2020) With all 1765 Iowa precincts (100%) reporting, the results show Pete Buttigieg ahead with 26.2% and Bernie Sanders just one-tenth of a percent behind, at 26.1%, followed by Elizabeth Warren with 18% in third place, Joe Biden in fourth place with 15.8%, and Amy Klobuchar, fifth place at 12.3%. These unofficial results are listed based on the number of state delegates each candidate has earned according to the unique formula established for the Iowa Caucus.
These results may not be final as there are possibilities of discrepancies alleged by the Associated Press, and a call for a "re-canvass" of the results from the National Democratic Party Chairman Tom Perez. The Iowa Democratic Party position is that only one of the candidates may ask for a re-canvass, or, in other words, a recount. Candidate Bernie Sanders says he does not plan on requiring a recount. He just wants to get that experience behind and move on to the postive challenge of the New Hampshire primary just days away.
The counting and verification of the new tabulations by the Iowa Democratic Party continued since the caucuses closed the evening of February 3rd in their efforts to announce what they consider to be accurate information before releasing further results following the Snafu that occurred Iowa Caucus night. Results of additional precinct reports followed and were updated as the information was slowly received and verified before being released.
The first results released around 4:57 pm Central Standard Time, February 4, 2020, were partial, verified Iowa Caucus results from the February 3, 2020 caucuses. Those early results indicated newcomer, Mayor Pete Buttigieg appeared to be leading, slightly over Senator Bernie Sanders, Senator Elizabeth Warren, and former Vice President Joe Biden, followed by Senator Amy Klobuchar, and Andrew Yang.  The early tallies at that time included about 62.27 percent of the 1700 plus precincts of the 99 counties in the state. The standings held up for the next three days as additional precinct data was received and verified.
Iowa Democratic Party Chair Troy Price says went through all of the data as it came in from the various caucus locations and they released the incoming tallies only after the information was verified as accurate. Some of the data came in from satellite locations of Iowa residents caucusing in several outer area locations, including Florida, Arizona, and others.  Relaying all of the results was a slow process after it was discovered there were  problems with software that initially was expected to speed up the process of reporting data to a central location, but, apparently, it did not quite work out as expected, which found it necessary to fall back on the old-fashioned, slower way. – McStreamy NewsBriefs
For More Details, see our initial story on the Iowa Caucus: The 2020 Iowa Caucus Snafu.
TO LEARN MORE see the stories found at our sister website, TheTopNews.Net, the home of News Happening Now, since 2005.
McStreamy Exclusives:
Current News, Sports, Info



Music, Movies, TV Shows

Commentary
Our Video Playground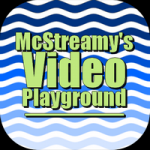 VIDEO PLAYGROUND features several pages of various music, comedy, entertainment and info videos our McStreamy staff has seen on the internet. The videos are shared by the McStreamy.com staff for you to enjoy. New videos are added when we see one you might also like. See VIDEO GUIDE.
Internet Radio Guide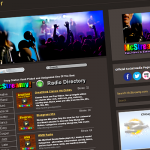 LOOKING FOR MUSIC RADIO? Our Directory has stations listed in 16 categories: Alternative, Country, Jazz, Dance, Reggae, Current Pop, Oldies, Classical, Blues, Suspense, Comedy, Latin, and more. There is bound to be more than one station that can successfully fill your need. See RADIO GUIDE.
SiteGuide Quick Links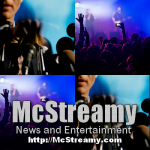 OUR SITEGUIDE shows you easy to understand illustrations with links to the many pages of things to see, listen to, read and view at our McStreamy.com website. It's a simple, straightforward way to get where you want to go, fast. See SITE GUIDE.
---
---