McStreamy.com – The current COVID-19 Coronavirus scare affected the Tuesday, March 17, 2020 Presidential Preference Primary results in all four states in which Primaries were scheduled, but affected the State of Ohio the most. Ohio's Governor didn't allow polling places to open their doors as an attempt to prevent the cronavirus epidemic to spread in his state. So there have been no results posted from Ohio, as yet. However, Joe Biden fared well, leaving Bernie Sanders in the dust in the remaining states holding primaries March 17th.
Ohio Governor Mike DeWine closed in-person voting in Ohio on election day to prevent potential spread of the COVID-19 virus among voters and poll workers who often fall in the elderly age groups most susceptible to the virus. The Ohio Governor suggests people who would have voted Tuesday should vote by Absentee Ballots, which he says will be accepted until June 2, 2020. The winner of the Ohio Primary will be announced after June 2nd, in time for the scheduled Democratic Party National Convention, now scheduled for Milwaukee, Wisconsin, July 13 to 16, 2020, at this writing.
Democratic Party hopeful Joe Biden won the day over Senator Bernie Sanders in Florida, Illinois and Arizona, where the governors of those states did not close the primary in-person voting doors. As a result, Biden earned most of the delegates from those states, adding to the overall pledged delegates so far in the Primary Season. The totals now for candidates still running for the Democratic Party nomination, are Biden, 1180; Sanders, 884; Tulsi Gabbard, 2. Gabbard has since dropped out of the race and endorsed Joe Biden. – McStreamy NewsBriefs.
TO FIND OTHER NEWS about the Presidential Primary season go to TheTopNews.Net, our searchable sister website, gathering news reports from reputable news media reports from real news outlets.
TO FIND MORE INFO about COVID-19 on other websites see the searchable news gathered on TheTopNews.net, our sister website.
---
McStreamy Exclusives:
Current News, Sports, Info



Music, Movies, TV Shows

Commentary

Will Donald Trump Finally Be The President We Hoped For?

GARYTALK.COM (GaryWords) – As if things weren't bad enough following 3 and a half years of Donald J. Trump occupying the White House in Washington, D.C., the COVID-19 coronavirus epidemic became another headache when it swiftly became a […]
Our Video Playground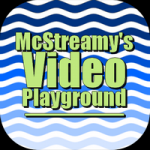 VIDEO PLAYGROUND features several pages of various music, comedy, entertainment and info videos our McStreamy staff has seen on the internet. The videos are shared by the McStreamy.com staff for you to enjoy. New videos are added when we see one you might also like. See VIDEO GUIDE.
Internet Radio Guide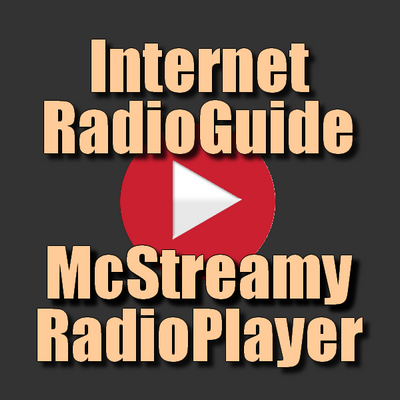 LOOKING FOR MUSIC RADIO? Our Directory has stations listed in 16 categories: Alternative, Country, Jazz, Dance, Reggae, Current Pop, Oldies, Classical, Blues, Suspense, Comedy, Latin, and more. There is bound to be more than one station that can successfully fill your need. See RADIO GUIDE.
SiteGuide Quick Links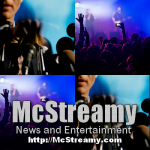 OUR SITEGUIDE shows you easy to understand illustrations with links to the many pages of things to see, listen to, read and view at our McStreamy.com website. It's a simple, straightforward way to get where you want to go, fast. See SITE GUIDE.
---
---