McStreamy.com – United States Attorney General William Barr [pic] is in hot water over his description of the Mueller Report's findings and his interpretation of President Trump's behavior regarding accusations of alleged "collusion", "conspiracy" and "obstruction". Barr was grilled by a Senate Committee May, 1, 2019, following recent revelations of Robert Mueller's dissatisfaction over Barr's take on the report's findings during Barr's initial roll out of Mueller's report on the Mueller Team's findings.
Instead of Questions to Barr and statements from Senators being of a non-partisan nature, in attempts at finding the truth, instead, Senate Majority Republicans, and Senate Minority Democrats followed party lines during the entire day's hearing. A large part of the questions and statements revolved around, not only the Mueller Report, but, the fact that Special Counsel Robert Mueller had sent Barr a letter of disagreement over the nature of Barr's presentation of the findings of the two year investigation by the Mueller Team.
Here are excerpts of a March 27, 2019 letter from Mueller to Barr, noting that, in Mueller's opinion, Barr's letter to Congress and Barr's public introduction of the Report, tended to mislead Congress and the American people. Mueller wrote to Barr, "The summary letter the Department  sent to Congress and released to the public March 24 did not fully capture the context, nature, and substance of this office's work and conclusions."
"There is now public confusion about critical aspects of the results of our investigation," Mueller wrote to Barr. "This threatens to undermine a central purpose for which the Department appointed the Special Counsel" [which was] "to assure full confidence in the outcome of the investigations", Mueller stated in the letter.
During the aggressive grilling process by Committee Democrats at the May 1, 2019 hearing, Attorney General Barr acknowledged the letter and discussions with Mueller abut Mueller's dissatisfaction over the way the Report was rolled out by Barr. The Attorney General stood by his depictions of the Mueller Report's findings and Barr's interpretations of "collusion", "conspiracy" and "obstruction" that Barr presented in his Four Page Letter to Congress and his public comments when introducing the Report.
Several Democrat's on the Committee were distrustful of Barr's answers and voiced the opinion that the Committee needs to listen to Robert Mueller's version of his team's report on the investigation and explanation of the results, rather than rely strictly on Barr's interpretation. – McStreamy NewsBriefs
To find out more information, see USWebDaily, our sister website, for TheTopNews stories being written and reported by other reputable news operations on the Internet.
Read complete copies of the more than 400 page Redacted Mueller Report Here. Please be aware, because of the lengthy number of pages involved, downloading the report may take a long time and a large  amount of bandwidth to transfer to your computer or smartphone device.
McStreamy Exclusives:
Current News, Sports, Info



Music, Movies, TV Shows

Our Video Playground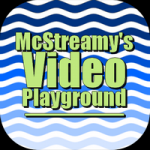 VIDEO PLAYGROUND features several pages of various music, comedy, entertainment and info videos our McStreamy staff has seen on the internet. The videos are shared by the McStreamy.com staff for you to enjoy. New videos are added when we see one you might also like. See VIDEO GUIDE.
Internet Radio Guide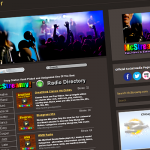 LOOKING FOR MUSIC RADIO? Our Directory has stations listed in 16 categories: Alternative, Country, Jazz, Dance, Reggae, Current Pop, Oldies, Classical, Blues, Suspense, Comedy, Latin, and more. There is bound to be more than one station that can successfully fill your need. See RADIO GUIDE.
SiteGuide Quick Links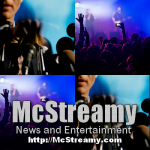 OUR SITEGUIDE shows you easy to understand illustrations with links to the many pages of things to see, listen to, read and view at our McStreamy.com website. It's a simple, straightforward way to get where you want to go, fast. See SITE GUIDE.

---
---