McStreamy.com – Three smiling winners came out of the New Hampshire Presidential Primary, Tuesday, February 11, 2020, several not so smiling candidates, and at least one candidate dropping out of the race for the Democratic Party nomination process. The top winners in the first true primary leading up to the Presidential 2020 election in November were Vermont U.S. Senator Bernie Sanders (photo-center), former South Bend, Indiana Mayor Pete Buttigieg (photo-right), and Minnesota U.S. Senator Amy Klobuchar  (photo-left). With 94% of the results counted, Sanders (26%) was declared the winner by CNN and MSNBC, Buttigieg (25%) finished a close second, and Klobuchar (20%) came in a very respectable third. Initial calculations give Bernie 9 delegates, Pete 9 and Amy gets 6.
Massachusets U.S. Senator Elizabeth Warren and former Vice President Joe Biden did not fare very well in the New Hampshire results: Warren (9.32%) came in fourth, followed by Biden (8.42%), but neither received any delegates because their vote tallies were relatively lackluster in comparison to the top 3. All of the other candidates remaining on the ballot were unable to gather enough votes to have anything close to a good showing. In fact, at least one of them, Andrew Young, suspended his bid for the White House in 2020. Young only received 2.3% of the New Hampshire primary votes. – McStreamy NewsBriefs
TO LEARN MORE see the stories found at our sister website, TheTopNews.Net, the home of News Happening Now, since 2005.
McStreamy Exclusives:
Current News, Sports, Info



Music, Movies, TV Shows

Commentary
Our Video Playground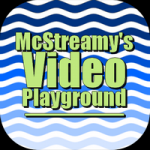 VIDEO PLAYGROUND features several pages of various music, comedy, entertainment and info videos our McStreamy staff has seen on the internet. The videos are shared by the McStreamy.com staff for you to enjoy. New videos are added when we see one you might also like. See VIDEO GUIDE.
Internet Radio Guide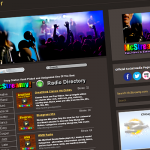 LOOKING FOR MUSIC RADIO? Our Directory has stations listed in 16 categories: Alternative, Country, Jazz, Dance, Reggae, Current Pop, Oldies, Classical, Blues, Suspense, Comedy, Latin, and more. There is bound to be more than one station that can successfully fill your need. See RADIO GUIDE.
SiteGuide Quick Links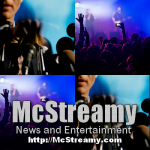 OUR SITEGUIDE shows you easy to understand illustrations with links to the many pages of things to see, listen to, read and view at our McStreamy.com website. It's a simple, straightforward way to get where you want to go, fast. See SITE GUIDE.
---
---