McStreamy.com – Teri Garr, 75, a breath of fresh air first discovered in the regular cast of the "Sonny and Cher Show" back in the 1970s, is doing "fine" after her recent admittance to a hospital for a medical emergency that is hoped may have just been the result of "dehydration". Garr was rushed to a San Fernando Valley medical facility from her home Monday, December 30, 2019, with what was suspected to possibly be a stroke.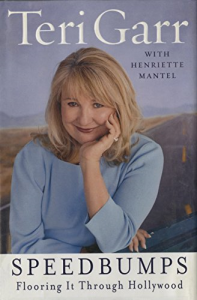 The mirthful, alluring actress who went on to star in "Tootsie", "Young Frankenstein", "Close Encounters of the Third Kind" and many other motion pictures, had been diagnosed with Multiple Sclerosis in 1999. In 2006 she suffered a brain aneurism, was hospitalized and remained in a coma for a week before recovering.
In addition to acting in numerous movies, Teri Garr was a frequent guest of David Letterman and Jay Leno on nighttime television talk shows. She also appeared in major television situation comedy episodes as a guest star, including "Friends", and hosted Saturday Night Live four times during the run of that program.
Garr was nominated Best Supporting Actress in 1983 for her role in "Tootsie", starring Dustin Hoffman. She has received additional acclaim by peers in the industry, including nominations by members of several professional organizations for her work as an outstanding Best Supporting Actress in several other roles.
"SPEED BUMPS: Flooring It Through Hollywood", an autobiography, was published in 2006 (cover of the book's cover inserted above). Consult the book to learn more about Teri Garr's life, career and health issues. The book cover image above contains a link o a book merchant. Click or Tap on the image to go there in a new browser tab. – McStreamy NewsBriefs
McStreamy Exclusives:
Current News, Sports, Info



Music, Movies, TV Shows

Our Video Playground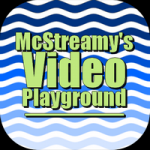 VIDEO PLAYGROUND features several pages of various music, comedy, entertainment and info videos our McStreamy staff has seen on the internet. The videos are shared by the McStreamy.com staff for you to enjoy. New videos are added when we see one you might also like. See VIDEO GUIDE.
Internet Radio Guide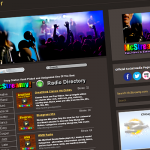 LOOKING FOR MUSIC RADIO? Our Directory has stations listed in 16 categories: Alternative, Country, Jazz, Dance, Reggae, Current Pop, Oldies, Classical, Blues, Suspense, Comedy, Latin, and more. There is bound to be more than one station that can successfully fill your need. See RADIO GUIDE.
SiteGuide Quick Links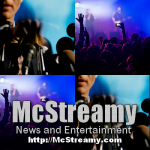 OUR SITEGUIDE shows you easy to understand illustrations with links to the many pages of things to see, listen to, read and view at our McStreamy.com website. It's a simple, straightforward way to get where you want to go, fast. See SITE GUIDE.
---
---