McStreamy.com – United States Congressman Elijah Eugene Cummings, 68, died October 17, 2019. Cummings was an American politician and civil rights advocate who served in the United States House of Representatives for Maryland's 7th congressional district from 1996 until his death. The district includes just over half of the city of Baltimore, most of the majority-black precincts of Baltimore County, as well as most of Howard County. He previously served in the Maryland House of Delegates and was a member of the Democratic Party. At the time of his death, Cummings was chairman of the House Oversight Committee, in the midst of an Impeachment Inquiry regarding the presidency of Donald J. Trump.
"I am among those who have not lost confidence in our ability to 'right the ship' of American democratic life," Cummings wrote in a soon to be published book. "But I also realize that we are in a fight, a fight for the soul of our democracy," Cummings wrote. As chairman of the Oversight Committee, he suggested, "When we're dancing with the angels, the question will be asked, in 2019, what did we do, to help make sure we kept our democracy intact?" Cummings was worried that his fellow congressmen and women might not act to protect Democracy until it's too late. He wondered, "Did we stand on the sidelines and say nothing?"
Cummings passed away at Gilchrist Hospice Care, a Johns Hopkins affiliate, at 2:45 a.m. from "complications concerning longstanding health challenges." Cummings, born Jan. 18, 1951, was an early supporter of the candidacy of President Barack Obama in 2008. He was an attorney and had been a powerful speaker in the Maryland General Assembly, after being elected to the Maryland House of Delegates in 1983. Cummings carried that tradition forward into the United States Congress in 1996.
Wondering what reporters and commentators are saying and writing about Congressman Elijah Cummings? Check it out in TheTopNews gathered at our sister website, USWebDaily.com, featuring vetted, quality news sources from other, reputable, professional news operations. – McStreamy Newsbriefs
McStreamy Exclusives:
Current News, Sports, Info



Music, Movies, TV Shows

Our Video Playground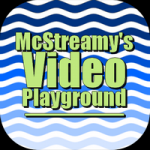 VIDEO PLAYGROUND features several pages of various music, comedy, entertainment and info videos our McStreamy staff has seen on the internet. The videos are shared by the McStreamy.com staff for you to enjoy. New videos are added when we see one you might also like. See VIDEO GUIDE.
Internet Radio Guide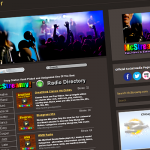 LOOKING FOR MUSIC RADIO? Our Directory has stations listed in 16 categories: Alternative, Country, Jazz, Dance, Reggae, Current Pop, Oldies, Classical, Blues, Suspense, Comedy, Latin, and more. There is bound to be more than one station that can successfully fill your need. See RADIO GUIDE.
SiteGuide Quick Links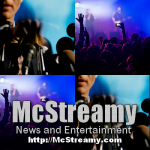 OUR SITEGUIDE shows you easy to understand illustrations with links to the many pages of things to see, listen to, read and view at our McStreamy.com website. It's a simple, straightforward way to get where you want to go, fast. See SITE GUIDE.
---
---